TiggleBitties Tavern is the place I go When I want to eat Hamburgers like Mom used to make. The menu is just full of meals to enjoy from Bar B Que Ribs and Chicken Mondays to Mexican everyday. They have Enchiladas, Burritos, Taco Salads, Italian Chicken Parmesan, Spaghetti Bolognese, Thanksgiving Dinner, and Christmas Dinner with all the trimmings waiting for you once you step in and sit down. Open up the menu and order a belly full of great food or take the special of the day, tried and proven specialties of the house.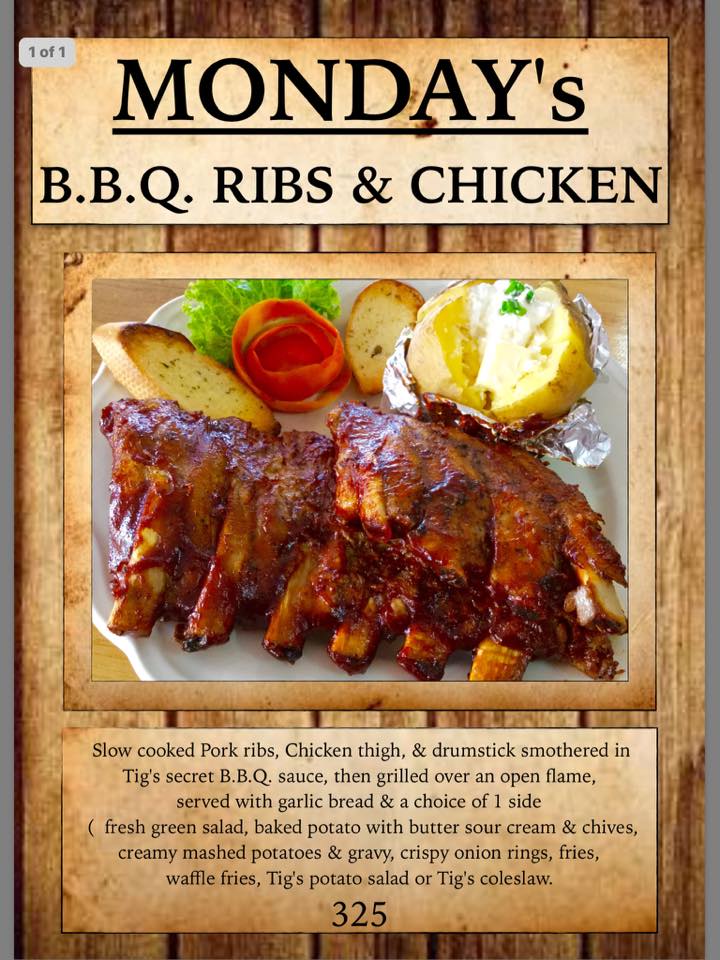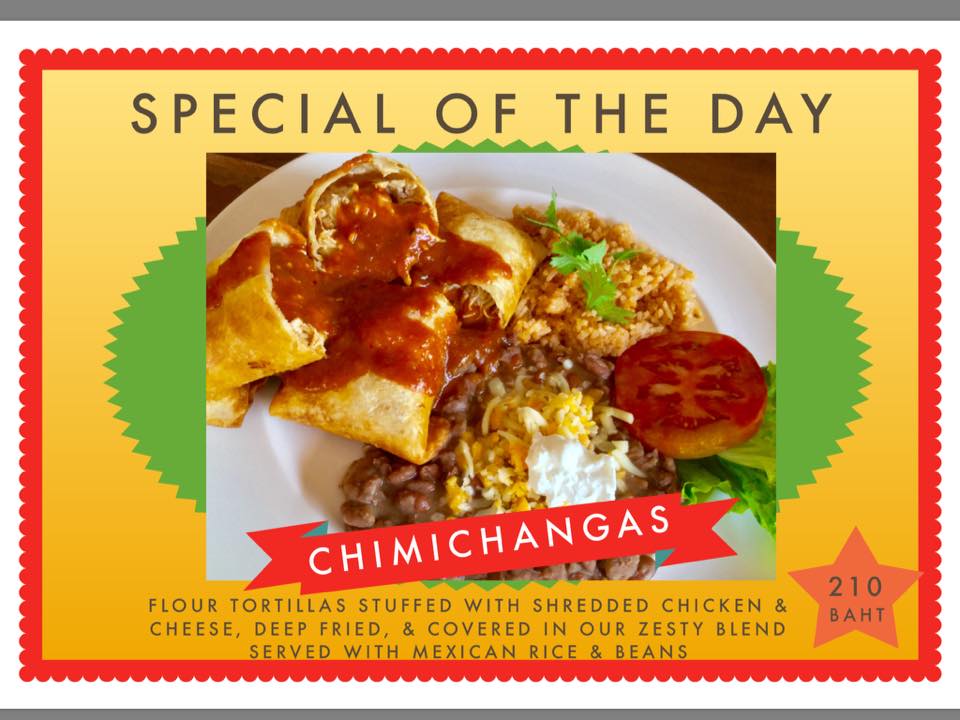 TiggleBitties is located one traffic light south of Pattaya Thai on Soi 17,
also known as Soi Sophon like the local cable TV company. If you're heading towards Bali Hi you would turn left at the light (after Pattaya Thai) go about 300 meters and you will see it on the right.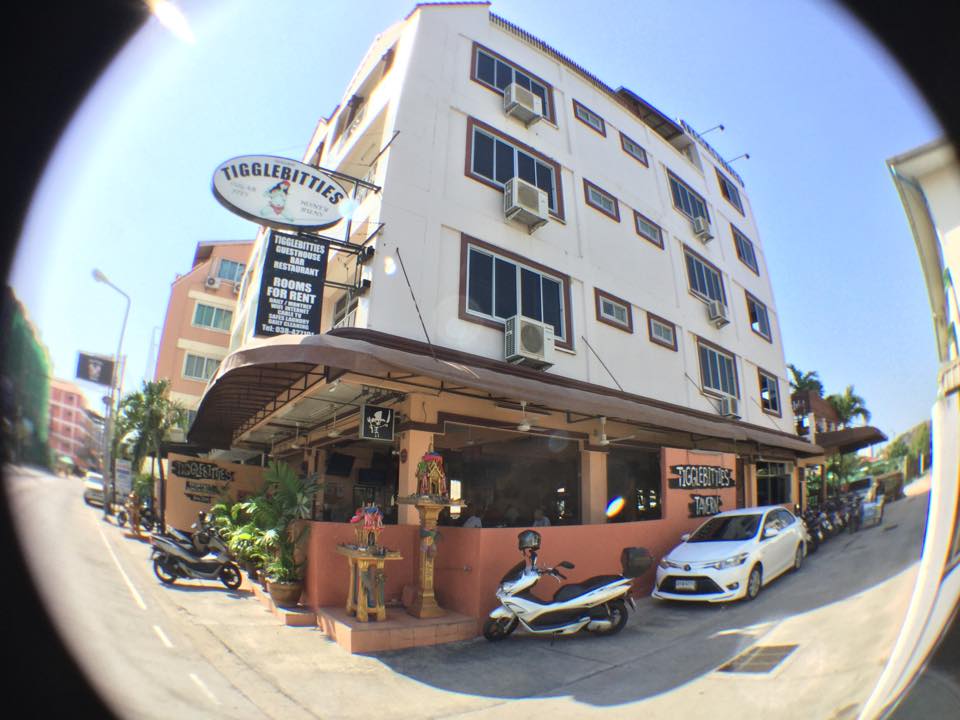 The decor can be likened to a tavern for salty old sea men that spend their time on shore at this cozy and friendly Inn. The restaurant is adorned with pirate flags and humorous signs with catchy pirate jokes adding to the comfortable vibes of rest, relaxation, and good eating.  
My personal favorites come at different times of the day
for breakfast it's a toss up between the breakfast burger, a sausage patty provided by the number 1 sausage company in Thailand, Dillinger's, topped with a fried egg on an english muffin (I like mine on a hamburger bun with bacon). Or the Steak and Eggs special not on the menu, a beautiful tasty sliced steak cooked to order with two eggs anyway you want them with some home fries and toast . For lunch They make a sloppy Jo just like Mom used to.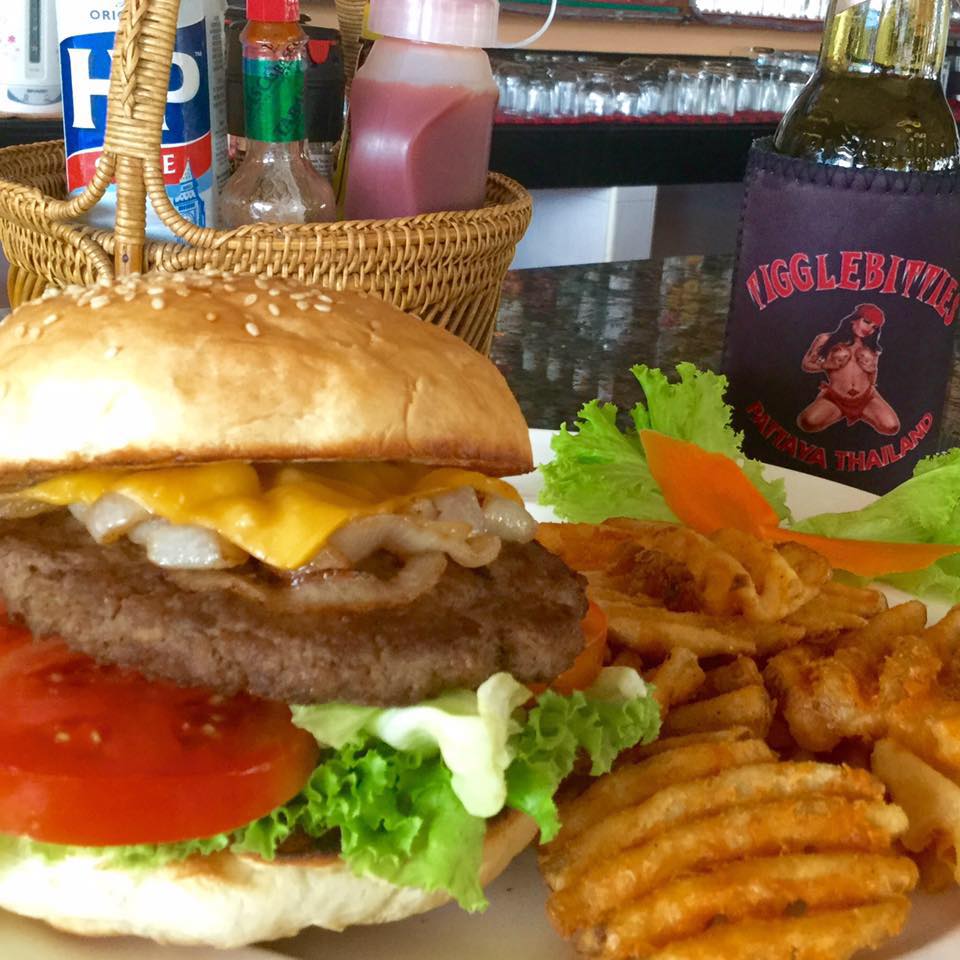 The dinners I love the best are the Holiday Dinners for Thanksgiving and Christmas, turkey, cranberry sauce, and stuffing made from scratch, with potato salad.Trust me it's real hard to find good potato salad in Thailand, TiggleBitties does it right every day of the week, not just on holidays, you just have to ask for it. Then there's homemade pies for dessert a surprise flavor that's always good.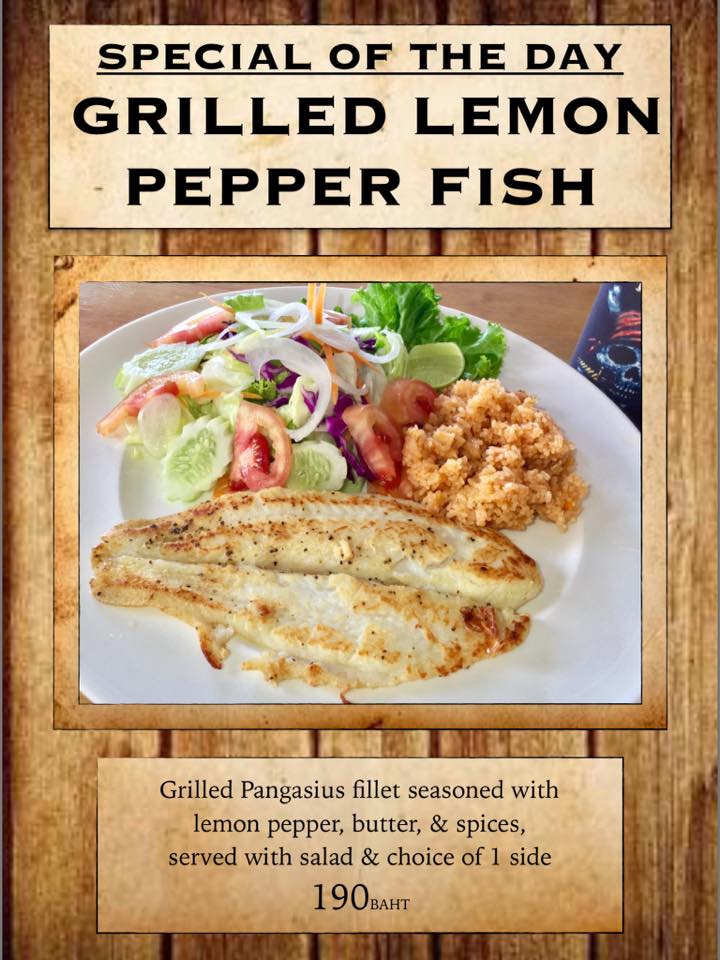 TiggleBitties' Kitchen is open 7 days a week at 8am. They take the last food order about 10pm and the bar closes around 11pm. If you feel like just lying down after all that food and drink. They have comfortable rooms for you, for the evening, month, or year.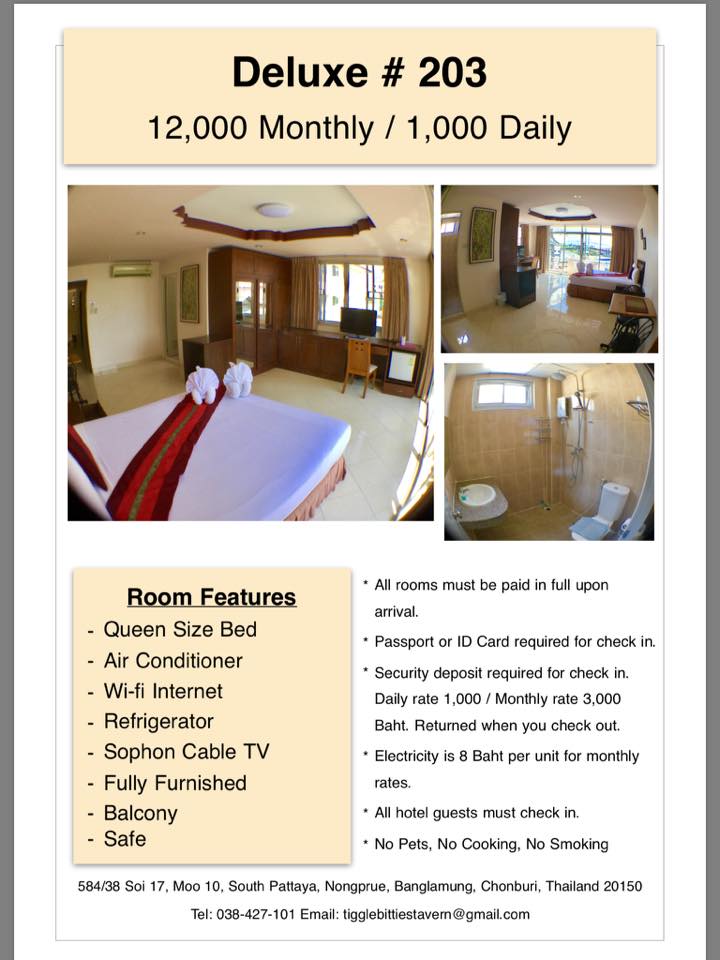 Sometimes when you get a taste of home it's hard to leave. When you're on the South side of Pattaya and you want something good to eat TiggleBitties has the answer for you.
Please follow and like us: