Pattaya has a new gentlemans club, The Catwalk Gentlemens Club located on Soi Pattaya Park. Soi Pattaya Park is The Soi after the stop light or before, depending on which direction you are traveling, at Pratumnak and Thappraya Road. Visiting The Catwalk Gentelmens Club is a great way to bring in the new year. I can say I was very impressed with how attractive the Hostesses were on my first visit. On my second visit there were more girls even more attractive. As a result The Catwalk Gentlemen's Club has been added to my list of fun places to go in the afternoon and early evening.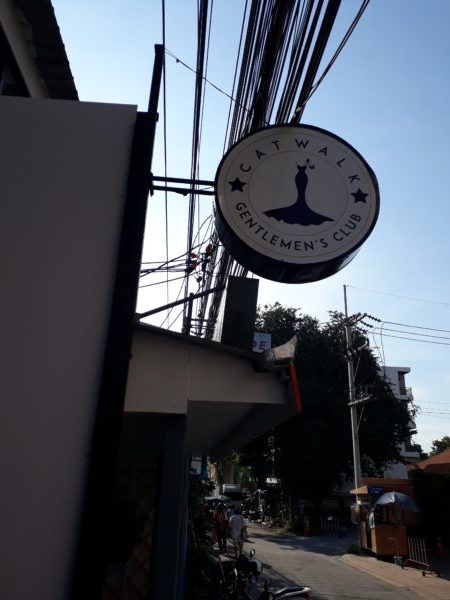 The Decor is Cozy and intimate. Bar stools and tables along with a well stocked bar help the mood. What impressed me the most about this Gentlemens Club is how they recruit the girls. The most attractive working girls in Pattaya work in the A GoGos. Catwalk apparently has an association with the A GoGo Runway on Walking Street. This affiliation helped jumpstart the opening of this new Genlemans club in the right way, impressively!
Attractive, friendly, and experienced hostesses make Catwalk Gentlemens club a very fun place
to enjoy a cocktail or a cold beer. Lady's drinks are 150 baht, and the price of a cold bottled beer 100 baht. Bar fines and the rates for full service are standard. 300 baht for an in house short time and 1000 baht for a full service short time with the lady of your choice.  
An affordable alternative to Walking Street has opened at a location near to those living in the Pratumnak area. Catwalk Gentlemens Club will establish itself as one of the premier Gentlemens Clubs in the area. The new faces and the level of experience of the staff will make that a reality very soon. You have to strike while the iron is hot in Pattaya so treat yourself to a great afternoon or early evening hotspot. You will be very happy as soon as you walk in the door.  
Please follow and like us: