Thai children with foreign parents is a subject that contains important information for both the children and the parents. The complexities of their international status, is sometimes not explained thoroughly to the parents of these children. We will try to give you everything you need to know when you have a child born in Thailand.
Is a child born in Thailand automatically a citizen?

The answer to that question is no. I actually respect this policy because it has allowed the nation of Thailand to fend off hostile takeovers from foreigners through their children born here. Thai citizenship for a child is granted to children born to a Thai national, when their name has been entered into the blue 'House Book' (Thor.Ror.14) of a Thai National.
What is a Thai House Book?
Thailandlawonline.com gives us an excellent definition.
"Tabien baan or Thai house book is the official local government issued house or apartment address and resident registration booklet. It is an administrative document issued by the local municipality. The persons having their domicile or legal residence at the house or condo unit are registered in the house book.

Contrary to what is often assumed by foreigners this document has nothing to do with ownership of a house or condo and cannot be used as proof of ownership. It is a booklet issued by the local municipality (not the land department) that belongs to the official address registration papers of a home or condo and its practical use is that it registers and proves a person's place of legal residence (official domicile). A house book could state the name of the owner but not in the case of a foreign non-resident owner (unless he has official residency in Thailand)."
"Thailand has 2 types of house books (with a blue or yellow cover):
The blue tabien baan or blue house book (Thor.Ror.14) for Thai nationals, and;

The yellow tabien baan or yellow house book (Thor.Ror.13) for foreigners."
To restate the requirements again simply. A child has to be born from a Thai national. An official Thai Birth Certificate from the birth registrar's office must be obtained and presented. And the name of the child on the birth certificate must be entered into a Blue House Book, Thor.Ror.14, for that child to be a legal citizen of Thailand and have all of the privileges associated with the status of being a Thai Citizen. So that you can understand the importance of that document, a Thai citizen cannot work, open a bank account, or receive other government issued identification, such as a passport, without it.
For Thai Children with foreign parents,
While we are on the discussion of House books, Let's quickly define what the 'Yellow House Book' is and what purpose it serves. The Yellow House Book is basically an official registration of the birth of a child in Thailand born from two non-citizens of Thailand.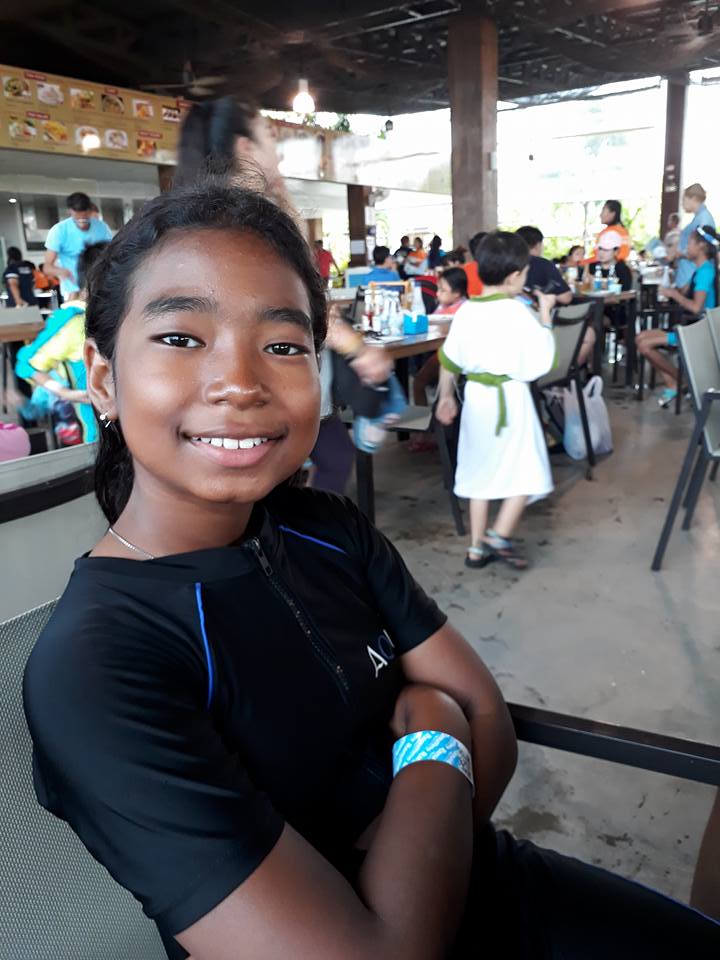 It becomes useful when paternity of Thai children needs to be established for local Thai authorities and foreign governments. If the parents of the child are not married at the time of the birth of the child, further proof of paternity may still be necessary for government agencies and courts. This can be obtained at the county clerk's office known as the Amphur office, with the cooperation of the Thai parent. For parents unmarried, I strongly suggest this step be taken while the relationship is healthy. It will be very important to have documented proof of paternity for both parties to establish citizenship for the child in their respective countries. Or in the event of an unforeseeable tragedy in the lives of one of the parents.
For Thai children with foreign parents, marriage of the parents is helpful but not mandatory. The words legitimate and illegitimate child sound so cold and harsh, but In the legal world of the Thai court system and with immigration authorities it means a lot. Being a legitimate or illegitimate child makes a big difference  when dealing with either authority. Being married or officially divorced to or from a Thai National gives you the right to give your consent to matters pertaining to the benefit of yourThai children. Matters that include consent to a marriage of your child under the age of 18. They also give you the right to visit your child in Thailand; The right to live and take care of your child in Thailand (with some limitations); And the right to be taken care of by your child in Thailand. Some inconsistencies still exist with parents being married or unmarried in regards to consenting to activities for a  minor child's benefit.  For the most part, being married at the time of the child's birth is very helpful in dealings with government offices. Some governments don't acknowledge children from an 'illegitimate birth.' You have to perform your own due diligence to see what is required from your country or countries in regards to bestowing citizenship to your child, because requirements vary greatly.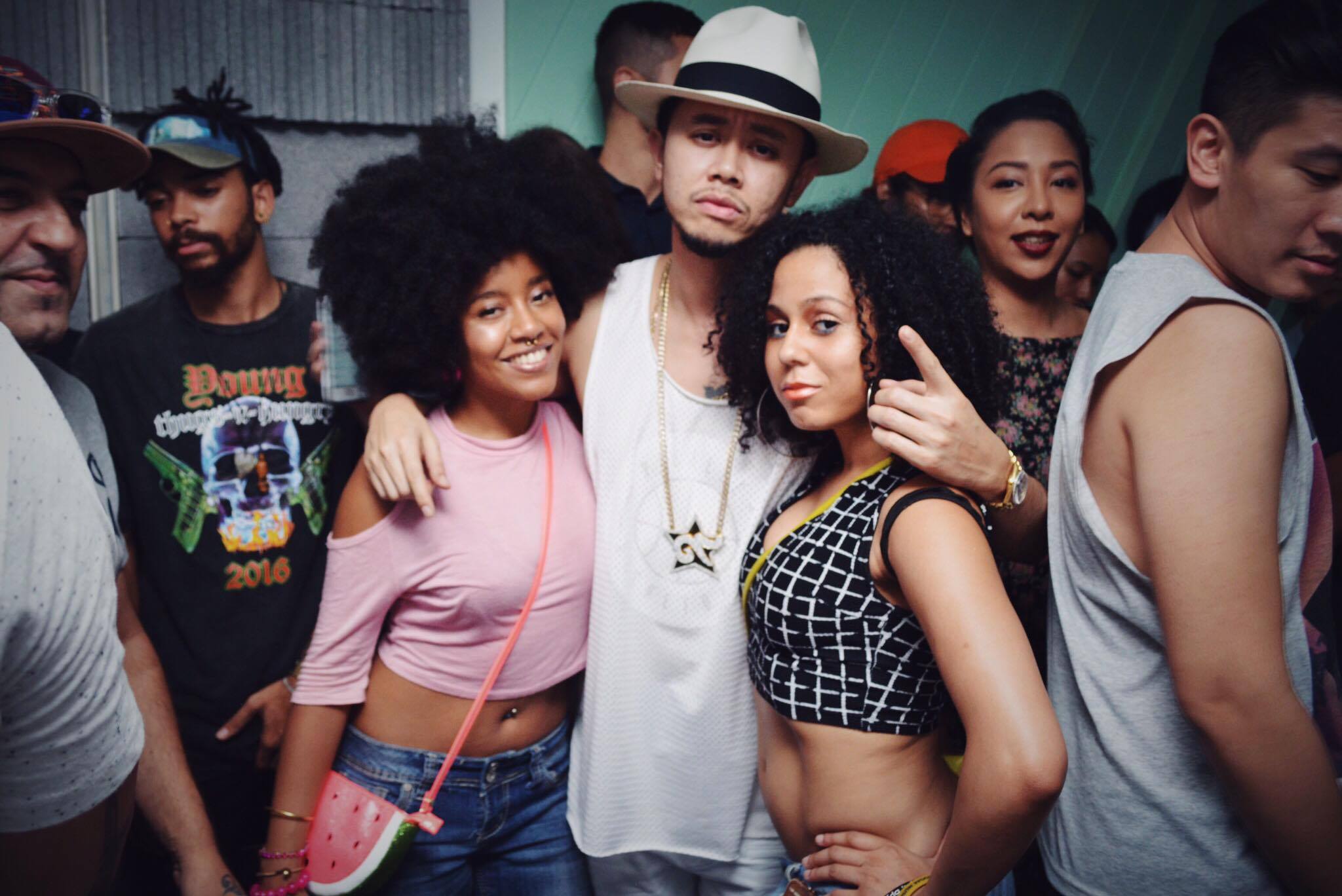 Have all official documents translated and validated by the Ministry of Foreign Affairs (MFA) in Bangkok.
Ministry of Foreign Affairs – Legalization Division
3rd floor, Department of Consular Affairs
123 Chaeng Watthana Road, Bangkok 10210
Tel: 0 2575-1056-9  Fax:0 2575-1054
Hours: 08:30-11:30 and 13:00-14:30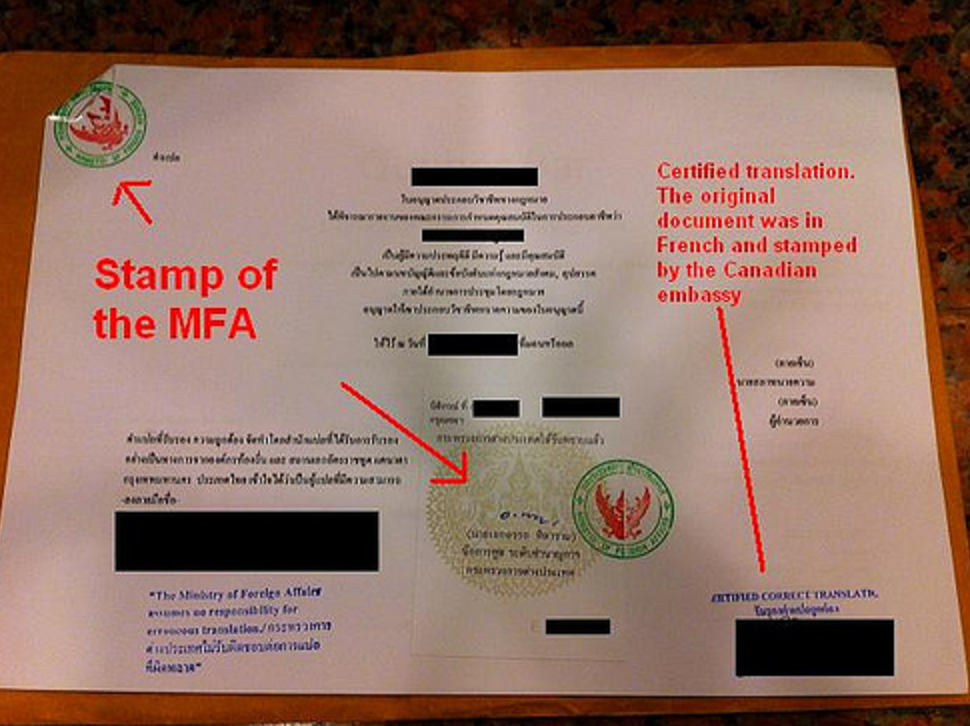 The Ministry office will place their stamp on your translated documents and they can now be presented to the government agencies of other governments.
For Thai children with foreign parents, regarding the parents, visas are available for you to visit or live in Thailand to care for your child. The proof of your relationship is required. For long term stays, proof that the child is dependant upon your support and lives with you may also be required. These requirements vary depending on the Immigration Office where you make the application. You must also be able to prove you have an income equivalent to 40,000 THB per month. An official letter from your embassy can usually satisfy that requirement. Or have 400,000 baht deposited in a Thai bank to insure you have the resources to maintain yourself and the child for one full year. This amount of money needs to be deposited and remain consistent 30 days before the application date and until the application is approved and your new visa is stamped in your passport. Long stay visas also require a 90 day reporting of your address to the immigration office in person or on line.
Get The DNA tests done to give yourself peace of mind and also to provide additional proof of your relationship. DNA tests are done at the Lumpini Police Dept. Station in Bangkok only.
139 Wireless Road
Pratunam
Bangkok 10330
+66 (0)2 255 5993-7
If dual citizenship is acquired remember to enter the country of your citizenship with the correct passport. If you are Norwegian and Thai, enter Thailand with your Thai Passport, and enter Norway with your Norwegian Passport. Entering your native land with a foreign passport is equivalent to renouncing your citizenship there.
Hope this was helpful to Thai children with foreign parents. If anyone thinks of anything I may have left out, please feel free to comment. Information regarding the welfare of our children in Thailand is appreciated.
Please follow and like us: