Pattaya nightlife is a true example of excitement and uniqueness. Exciting because the staff at every venue wants to see you have a great time and return the next day, and the clientele of the venues are all there to have a great time. Unique because Pattaya nightlife caters to every demographic group that travels to Pattaya. Wherever you come from in the world there is a venue where you can make friends and find countrymen or continental neighbors. There are clubs for Thai people to party up, Indians from India, Chinese from the mainland, Koreans clubs, and clubs themed for people from the West. Literally there is something for everyone in the nightlife scene in Pattaya. What I truly love about the party atmosphere here is that it also transcends age groups. Then, when you add in the openness and the friendliness of everyone everywhere, your participation in the night time activities at the clubs are almost guaranteed to be a sure winner of an evening.
I think the best way to approach the clubs and the Pattaya nightlife scene is by area. Since Walking Street has the hottest Pattaya nightlife scene for tourists we'll focus on that area first. The most popular venues on Walking Street are Insomnia, 808, Ibar, Tony's Entertainment complex, Lucifer, Marine, and The Flex Club for you late nighters.
Insomnia Club has one of the most aggressive marketing concepts in Pattaya and on Walking Street. That club boasts the biggest crowds and the greatest appreciation for your patronage.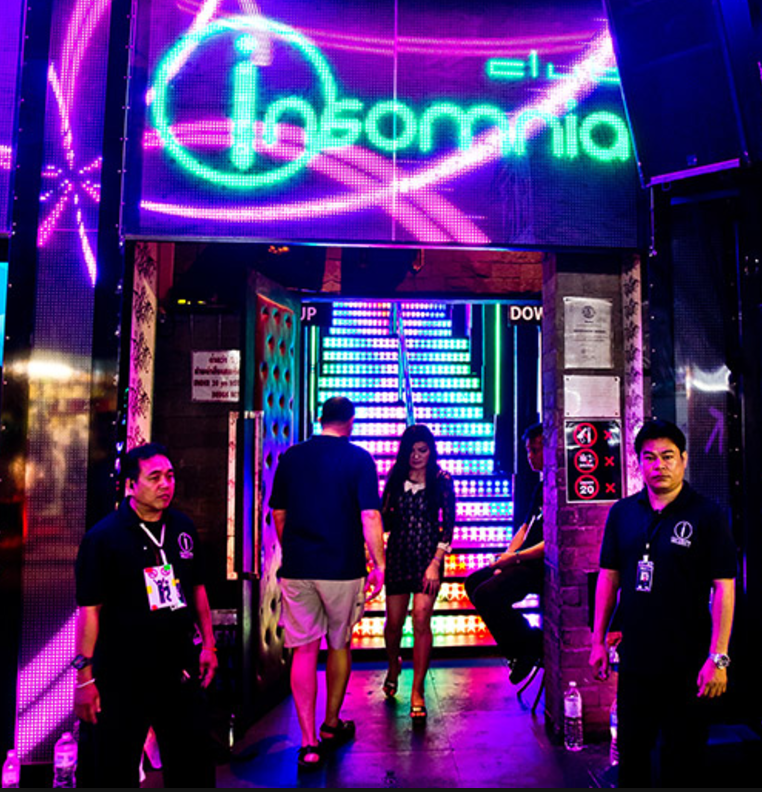 They offer customers vip cards, allowing them discounts on drinks, and commission opportunities to girls able to solicit drinks from customers. They hire great Djs and have a state of the art laser light show to go with the great music. Because Insomnia offers girls an opportunity to receive commissions, be wary of girls a little too friendly and asking you to buy them drinks, you will know for sure if she's on the dole if she finishes that drink quickly and asks for another one before you finish your beverage and gives the server a card when you order her drink. Other than that Insomnia is a great club to mix and mingle.
808 provides those hip hop grooves for you hip hop lovers. It amazes me every time I go there how much Hip Hop music is loved by people all around the world.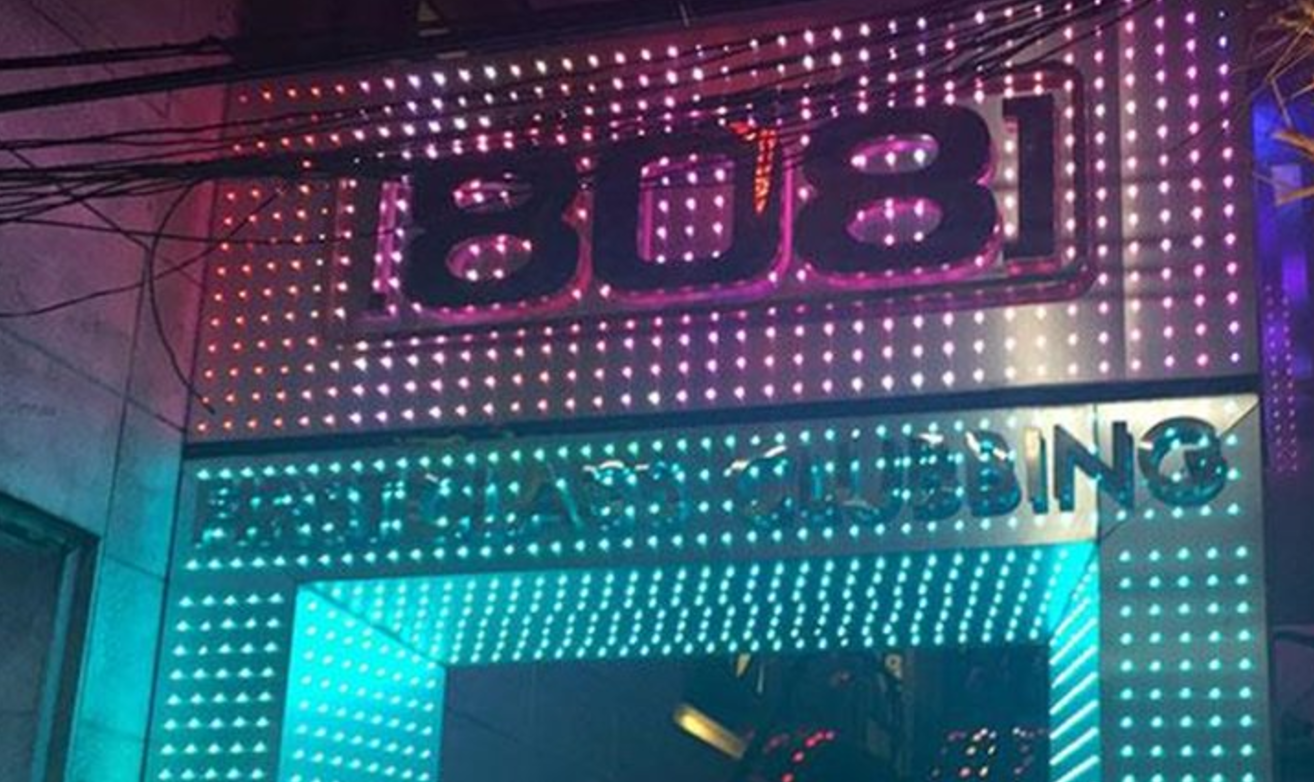 808 attracts a diverse crowd and everyone that enters is on a mission of fun once they step foot inside.
Ibar is the sister club to Insomnia and adds pool tables and an open air environment to your clubbing experience. It is one of my favorite places to go and I always have a great time there each and every time.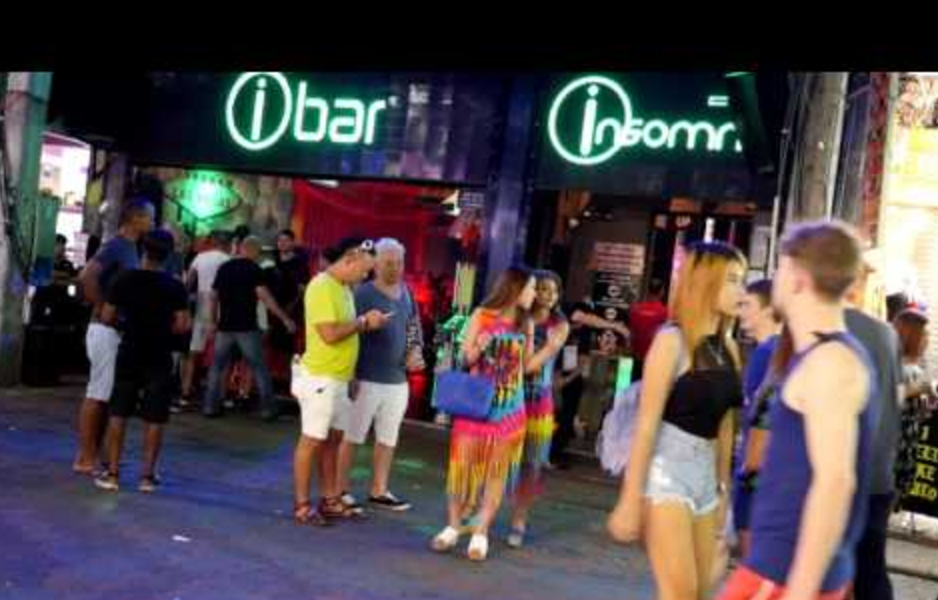 Tony's entertainment complex caters more to clientele from India and the Middle East. Don't let that stop you from going in, It doesn't matter where your from on Walking Street, what matters is that you are there to enjoy yourself and so is everyone else.
The Marine Club on walking street an affiliate of the Marine Hotel chain offers music for the techno in you. The Marine Clubs inside the Marine Hotels one block over directly in front of Marine Club on Walking Street are the oldest venues on Walking Street The Hotel Clubs cater to people from the Middle East right now. Traditionally they cater to the largest group of big spenders on Walking Street at any time, right now that group is from the Middle East.
Lucifer Club has been newly renovated and has state of the art everything, a flaming entrance, video screens, laser lights and fun and friendly staff and patrons. Lucifer is one of the first Hot Spots on walking street and continues to be a dominant force in the nightlife on Walking Street.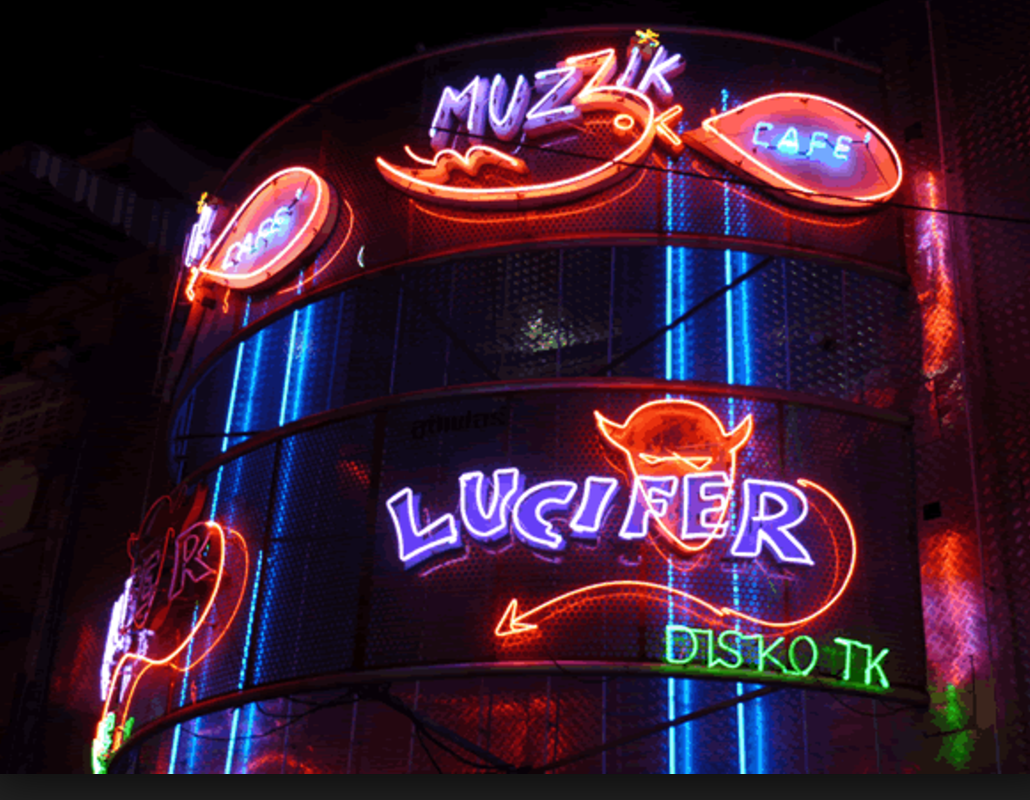 The Flexx Club is the last stop on the Club trail on Walking Street A very popular club for those that haven't had enough yet for the evening. The Flexx club pulls their crowd in at about 4:30 AM and goes on till around 7:30 AM. The Flexx club hires DJs to play Hip Hop music. And they bring the house down till the Sun comes up. Flexx is located behind Mcdonalds on Soi 16. All clubs must now close at 3 am because of recent restrictions on venue operating hours. We will update Club Flexx's review and peak hours. the update is here!!!Flexx Club is back !!! Hopefully they can stay open and provide a  fun place for us and jobs for their staff, we will keep you informed.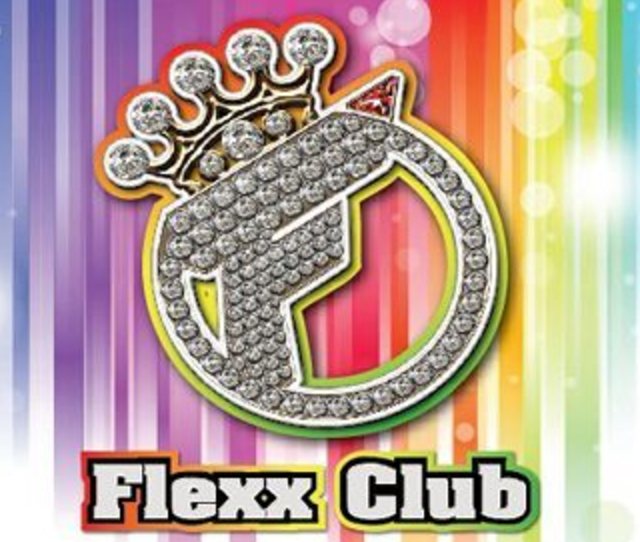 The Pier Club and the Mix club have lost a lot of popularity lately, but anyone can tell you in Pattaya the best things happen at the most peculiar moments and at the places you least expect. So check out all the venues that you can make time for.
I have met beautiful women from every venue I mentioned in this piece, and I attribute that to my willingness to enjoy the moment and enjoy the people in the moment with me.
Please follow and like us: