A Pattaya GoGo is one of the premier destinations to meet attractive friendly women of all ages that want to have a 'good time.' You can literally meet them everywhere in Pattaya and around Thailand if you are willing to follow two simple rules, first keep a pleasant demeanor on your face and smile when women make eye contact with you, and second, don't be shy, open your mouth and engage in pleasant conversation whenever possible. The opposite is true as well you can literally stay in your room and never say a word to anyone and you can still have a great time with all the delivery services available here in Pattaya, although this way may limit your exposure to the rich culture and traditions of Thailand and its people. Either way that's a win win scenario, but if you choose to venture outside you need to have these golden nuggets of information in your mind before you go out on your daily adventures, an unpleasant face and a frown can scare your dreamgirl away, because Thai women find that very unattractive.
You will find the most attractive Thai Girls At a Pattaya GoGo.
The talent and the attitude for you to enjoy yourself is present there as well. When you enter a Pattaya GoGo there are some do's and don'ts that the novice Thai adventurer needs to be aware of. You need to buy a drink to sit down inside that's the first requirement. You also need to buy the girls drinks if you want them to come to you. If you are not a big drinker club soda or draft beer is cheap enough to get you going. If it's your first time in that particular Go Go or your first time in Thailand the girls can pick up on that and they will try to prey upon your lack of knowledge about the fine art of bar hopping in Pattaya and solicit you to buy them a 'Lady's Drink' sometimes non alcoholic and always more expensive than what you would pay for a bottled beer. Most times it's a more experienced girl in the GoGo scene and usually not the most attractive girl that will approach you first. What you do in that situation is politely tell her you don't want to buy a drink for her now and continue to look at the selection of cuties on the stage if you get a smile back from one of the girls you're attracted to, buy HER a drink and when she comes to you dive into the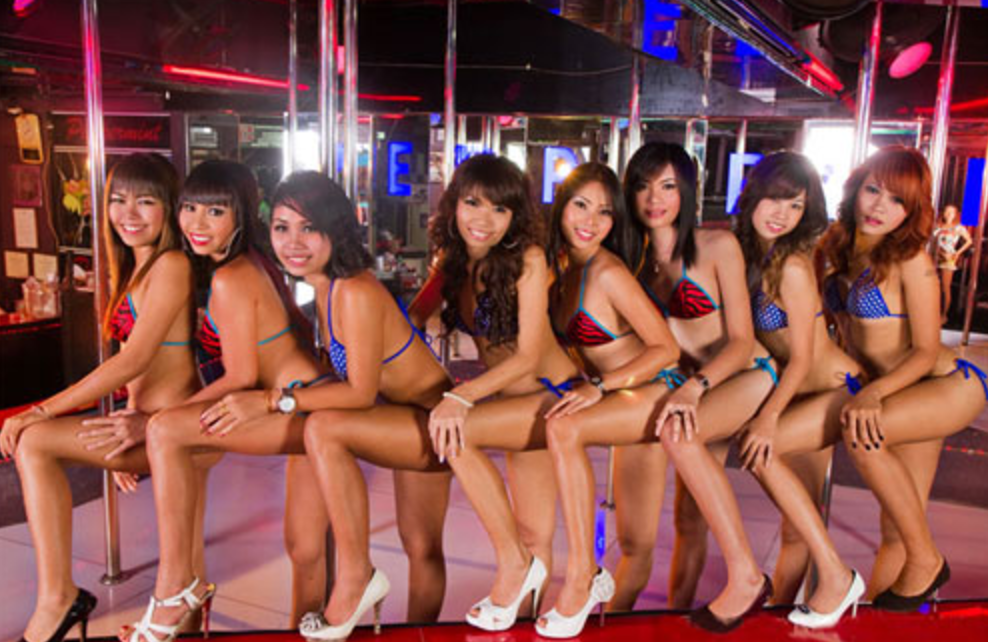 introductory conversation you will have at all the other GoGos as well, It goes pretty much along this format, What's your name, Where do you come from (meaning what is your nationality), and where do you stay, what hotel (to get an idea of how much you like to spend). After that it's on! Many of the younger girls don't speak much English so choose a simple vocabulary.
I'd like to take a moment here to explain a little more about the types of girls that work in a Pattaya GoGo. We have 'working girls' and Coyote dancers and hostesses, the definition of a working girl is a woman who sells her body for money, Coyote Dancers or hostesses are employed with a higher salary to solicit drinks from customers because they are drop dead gorgeous, most times 9s and 10s . They have to reach a quota of drinks daily usually five, and their interest in selling their bodies is usually low unless the rent is due or they haven't made their drink quota for several days, then they can morph into a working girl quite quickly. So the status of the girls working at the GoGo depends on timing as well.
You've bought your first Lady her first Lady's drink what's next? You have to discern if your girl is a working girl or Coyote dancer. This can be achieved by gently touching a private area on the girl and checking out her response. If she touches you back in your privates she's thinking about going to work on you. If not she just may be trying to get you to buy drinks and leave you for the next customer if you refuse. If you get the right response you might want to buy her another drink now and insist on some alcohol in it to help the mood along.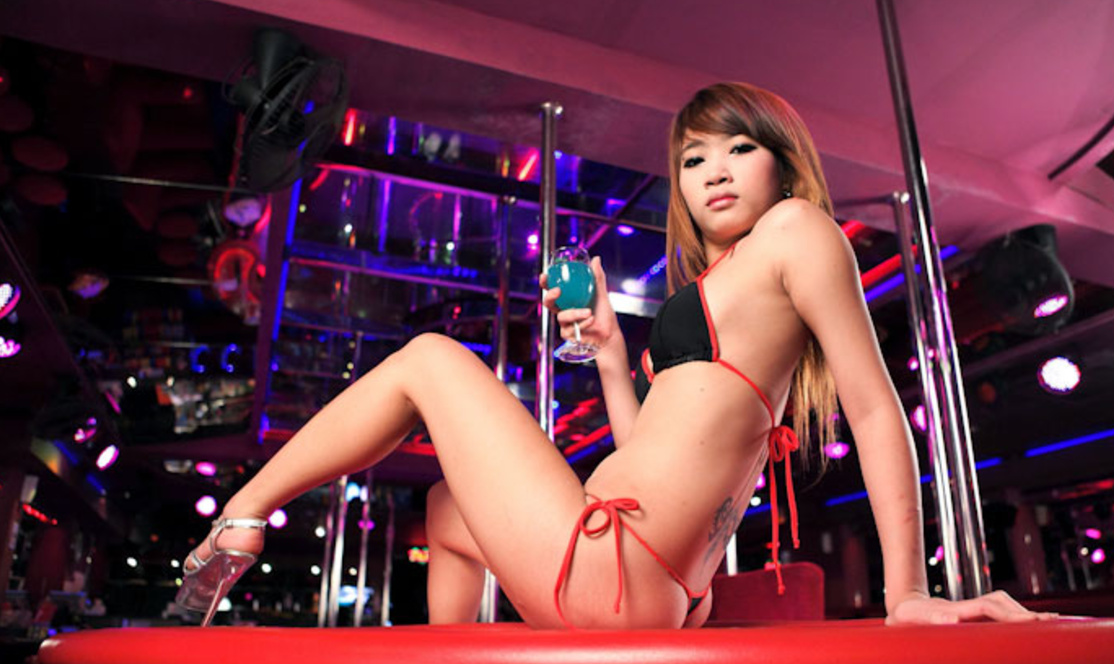 If you both got the touchy feelies going on it might be time to close the deal. To take the girl out of the GoGo you have to pay a bar fine anywhere from 700 Baht to 1,500 Baht and pay the girl 2,000 baht for her services for 90 minutes (a short time) or 3,000 to spend the night till morning (long time) some of the really beautiful girls ask for more. Let's Stop right here, I'm bearing in mind that it might be your first time at a Pattaya GoGo and the girl sitting in your lap might be the most beautiful girl to ever sit there, but please don't offer to pay these girls much more than 3000 Baht for their services because it drives up the prices for everyone else including you. The word will get around very quickly that you pay more than normal and they will be doubling and tripling fees just for you, therefore maintain your self control. If the girl on your lap isn't willing to offer her services at a decent rate go get another one there are thousands of other beautiful girls that will be willing to make you 'Happy'!! Moving right along, at this point I tell the girl 'I like her' and ask her if she likes to give blow jobs because that's one thing I like during my sexual experience. If she says yes then it's onto the bar fine and hotel room. If you don't want go back to your room a short time room can be made available for about 500 Baht nearby. It is important to talk about what you like sexually so there is a clear understanding of what is expected and what will not be done, this helps avoid any disappointment when you guys are finally alone.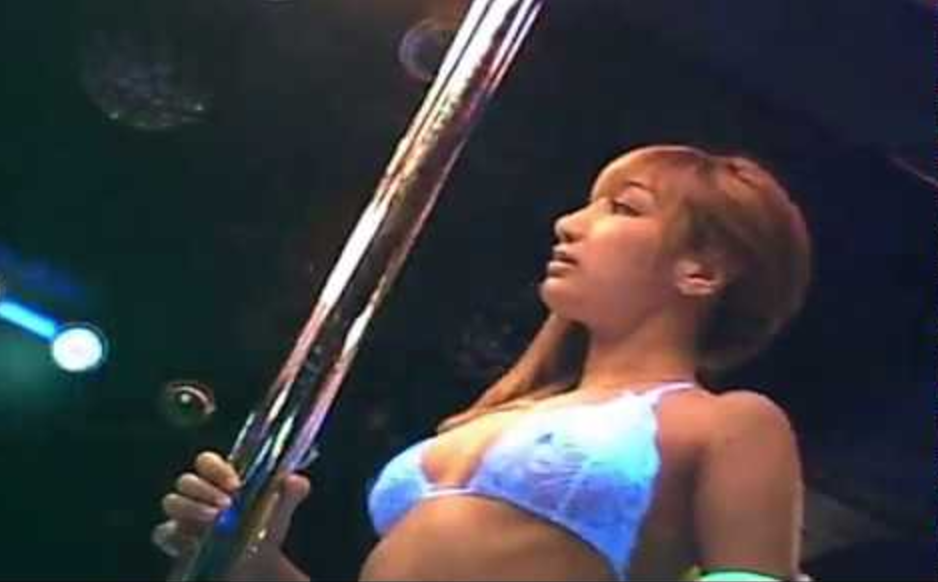 Most of Pattayas GoGos are located on Walking Street, I won't recommend any particular GoGo at this time because the girls move around, so what's hot this month might be as dead as a doorknob next month. One thing I'd like to point out is – when you walk into a GoGo and you see the girls topless or naked they are more inclined to be service oriented. There are also several nice GoGo's in Soi LK Metro with cheaper drinks than Walking Street. Soi 6, 7, and 8 also have GoGo's but only one or two on each Soi(street).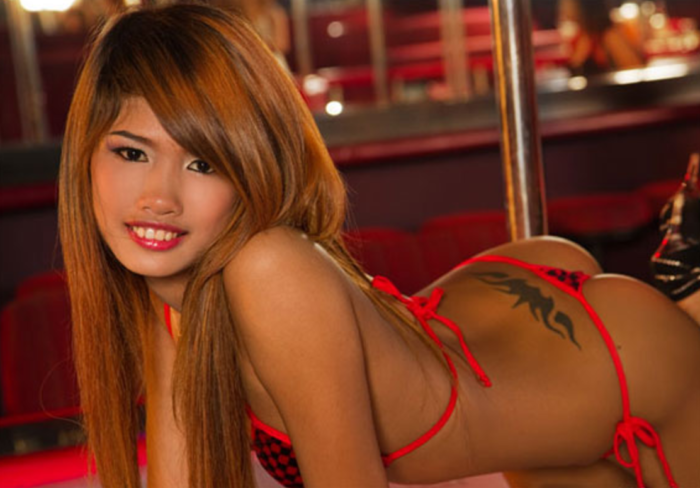 Now that you know how to handle yourself in a Pattaya GoGo, and where they are located, have a blast! Believe me when I say it – someone is truly interested in you having a 'good time,' once you walk in the door and buy a drink you only have to look around and smile.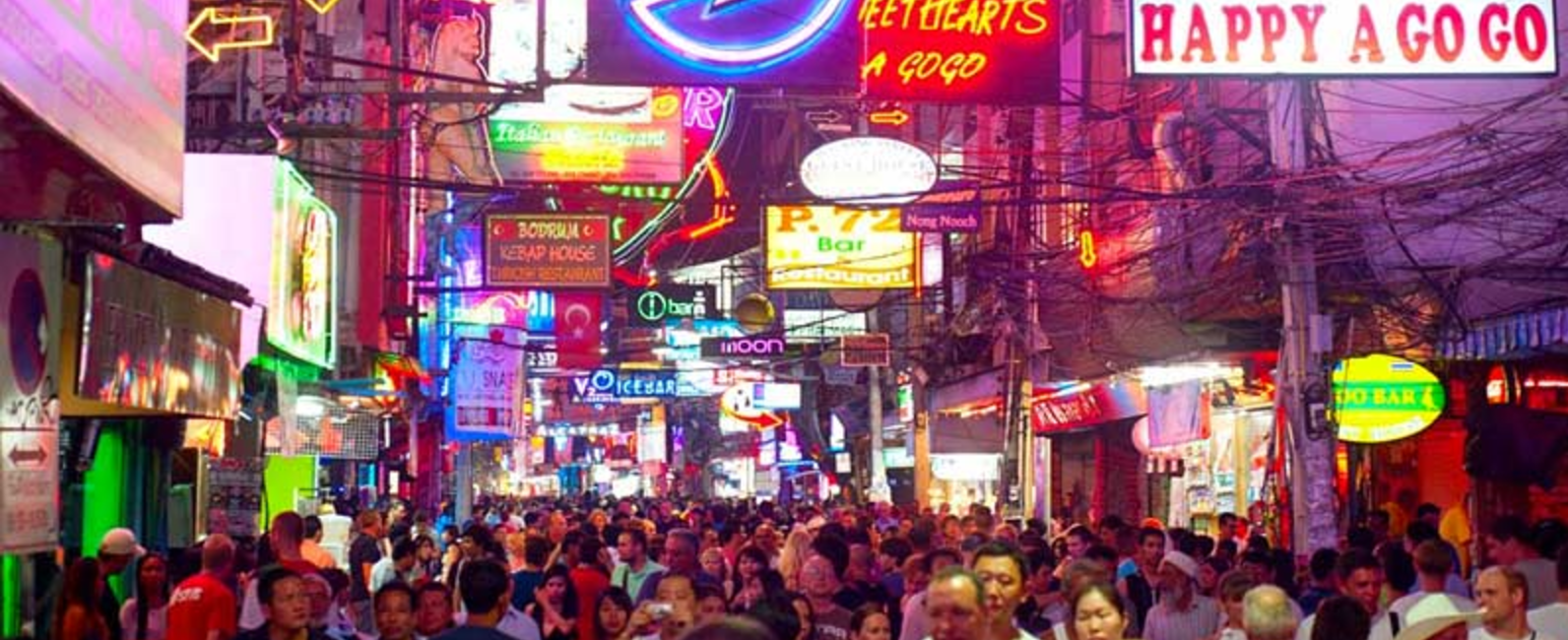 A Map to the prominent AGoGos on Walking Street and around town.
Please follow and like us: