The Nuru Massage has become very popular to jet setters around the world where erotic massages are hard to find. This type of massage is now available in the United states, Europe, Canada, but for the most part comes with a hefty price tag. Before we start talking about the price per hour let's define a 'Nuru' Massage. A Nuru Massage is a term and massage technique from the nation of Japan. Nuru is a word from the Japanese language that simply means slippery, that alone gives you a big hint and a lot to imagine. The massage technique involves the application of an ointment produced from Nori seaweed, odorless and tasteless, to reduce friction when rubbing the skin. This ointment is then applied by hand to the entire naked body of the person receiving the massage and the masseuse as well.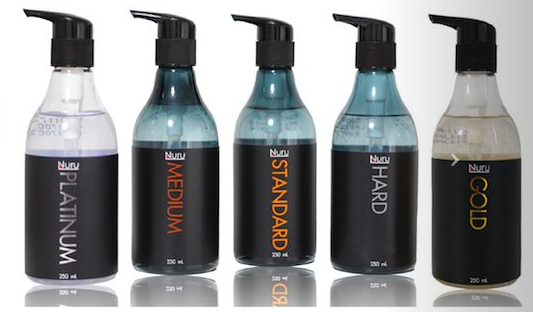 The masseuse will then rub their naked body over the naked body of the subject receiving the massage. There are particular positions and movements designed to bring about sensual feelings of relaxation and erotic pleasure. All this activity is usually performed on an air mattress for easy cleanups.
In Europe and the United States where nudity and touching have become high priced ticket items, a Nuru Massage
being given by someone of reasonable attractiveness will cost €100 to €800. You can expect the €100 masseuses to be either old, a two ton Sally or Sal, or maybe both. Hopefully the €800 model comes with the standard of that price. I always advise, not to be shy about refusing service from someone that doesn't meet your standards. This will let the agency know you want value for your money and also ensure that you are satisfied with what you purchased. But don't expect Brooke Shields for €100, keep it real. In Japan where this technique originated, the rates run between ¥17,000 to ¥70,000, €140 to €560.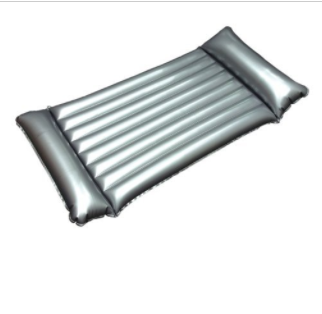 In the City of Pattaya, 'specialty' massage parlors offer their own version of a 'Slippery Massage,' the 'Soapy Soapy' Body Massage, at a much lower price.  You won't be massaged by two ton Sally or Sal for €100 either. The Soapy Soapy in Pattaya can be defined as a very cheap copy of the Nuru Massage technique. Nuru massage is a totally new experience. It should not be dismissed as merely another service. This ancient massage technique will help you unlock any sexual inhibitions you might have. It is fantastic for couples also.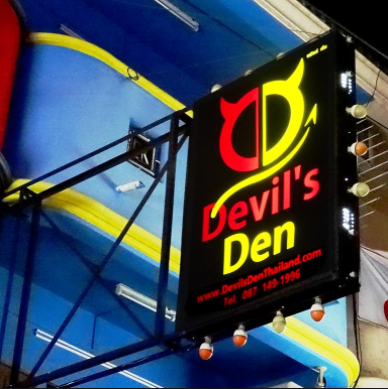 Once again the premier Gentlemen's Club The Devil's Den rises to the occasion.
The Devil's Den is one of the few, and maybe the only establishment  in Pattaya to offer the Nuru Massage by a trained professional. This renowned club has 7 fully trained Nuru masseuses. Recently we were given unprecedented access to one of the Nuru rooms at the Devils Den Thailand.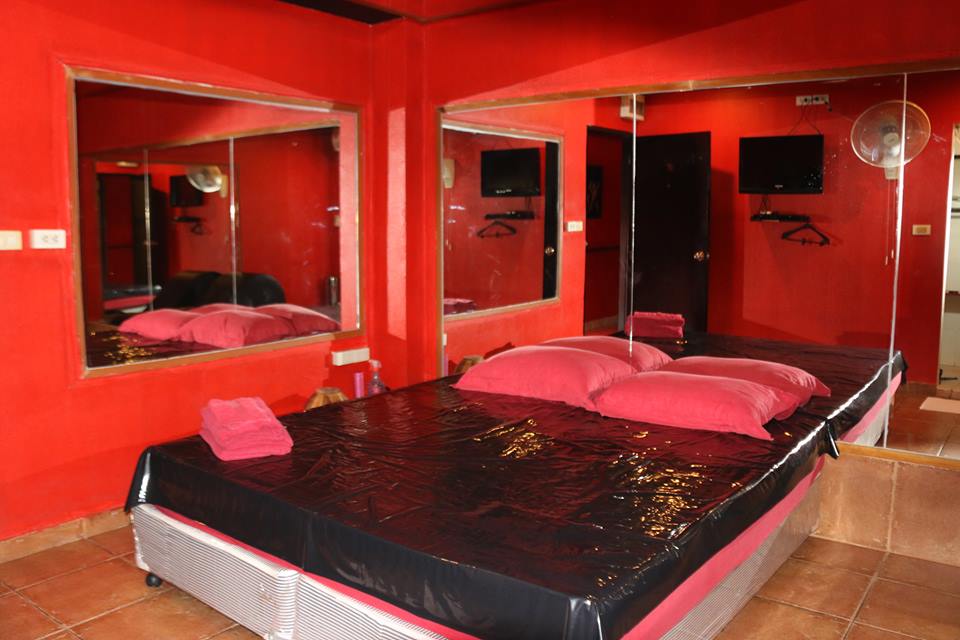 They have 4 Nuru rooms in total, all of which have full on suite bathrooms. The Devils Den uses only the original Nuru Gel, imported directly from Japan. It is used without any additives or water. Nothing is done to diminish the Highest Standards of Quality offered by the Devil's Den. In addition, the full service is included in the Nuru Massage.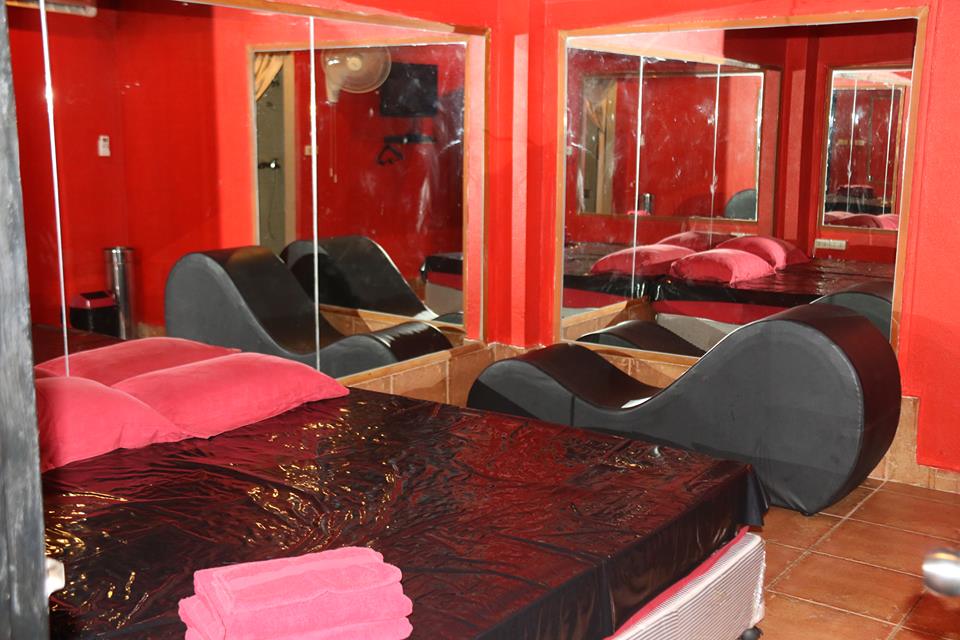 You will have to contact the Devils Den personally for more information.
The Chrome Bar promises to open a shop that specializes in Nuru Massage on Walking Street in the near future. We will have to wait and see on that. The Soapy Soapy massage parlors offer a form of gel massage now as well.  You may also find this service offered by another massage agency in Pattaya, massage republic. An online international outcall massage directory with  limited listings in Pattaya and inflated rates.
The Nuru Massage is available in Pattaya, for you common folk that want to try something new. The Nuru Massage is  a  jet setter fantasy at a common man's price in Pattaya. Don't hesitate you only live once.
Please follow and like us: