Mony Restaurant is a great restaurant located in a great neighborhood. Pattaya is full of great neighborhoods and those neighborhoods have great places to eat. You just need someone to tell you the food is good there. Pattaya Undercover is telling all that can hear our voice, there is great food at Mony Restaurant.
The restaurant is named after the chef and owner Mony.
A genuine person who cooks every entree as though she were feeding her own family. You can literally taste the love in what has been prepared for you. The menu is international, including traditional Thai cuisine with a hint of flavors from France.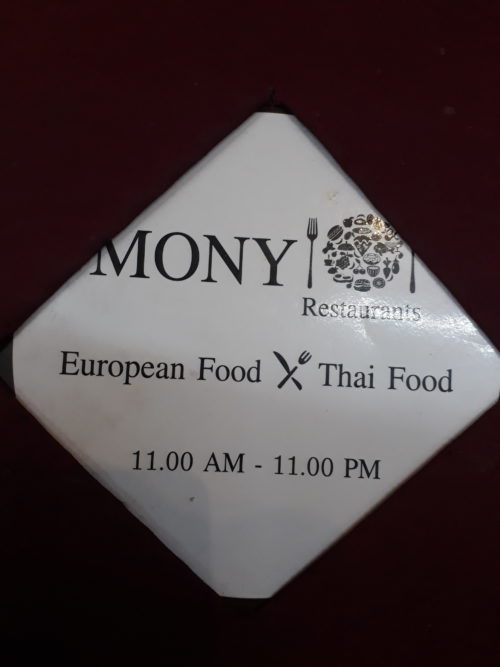 One of the things I use to measure the quality and compassion of a restaurant owner to his customers in Thailand, is the tenderness of the beef. It is a bit challenging to find a tender steak in Pattaya, but once it is found, that location is like finding the 'X' where a treasure is buried. The way beef is prepared at Mony Restaurant, is like finding treasure for your pallet enjoyable over and over again. The beef is always tender and tasty. Having said that be assured that the seafood and poultry is prepared with the same standard of excellence.
Monys restaurant has comfortable inside and outside dining areas.
Wifi is available and there is a smoothie shop on the location. The decor is similar to eating at home. The tables are the perfect size for intimate interaction with your dinner party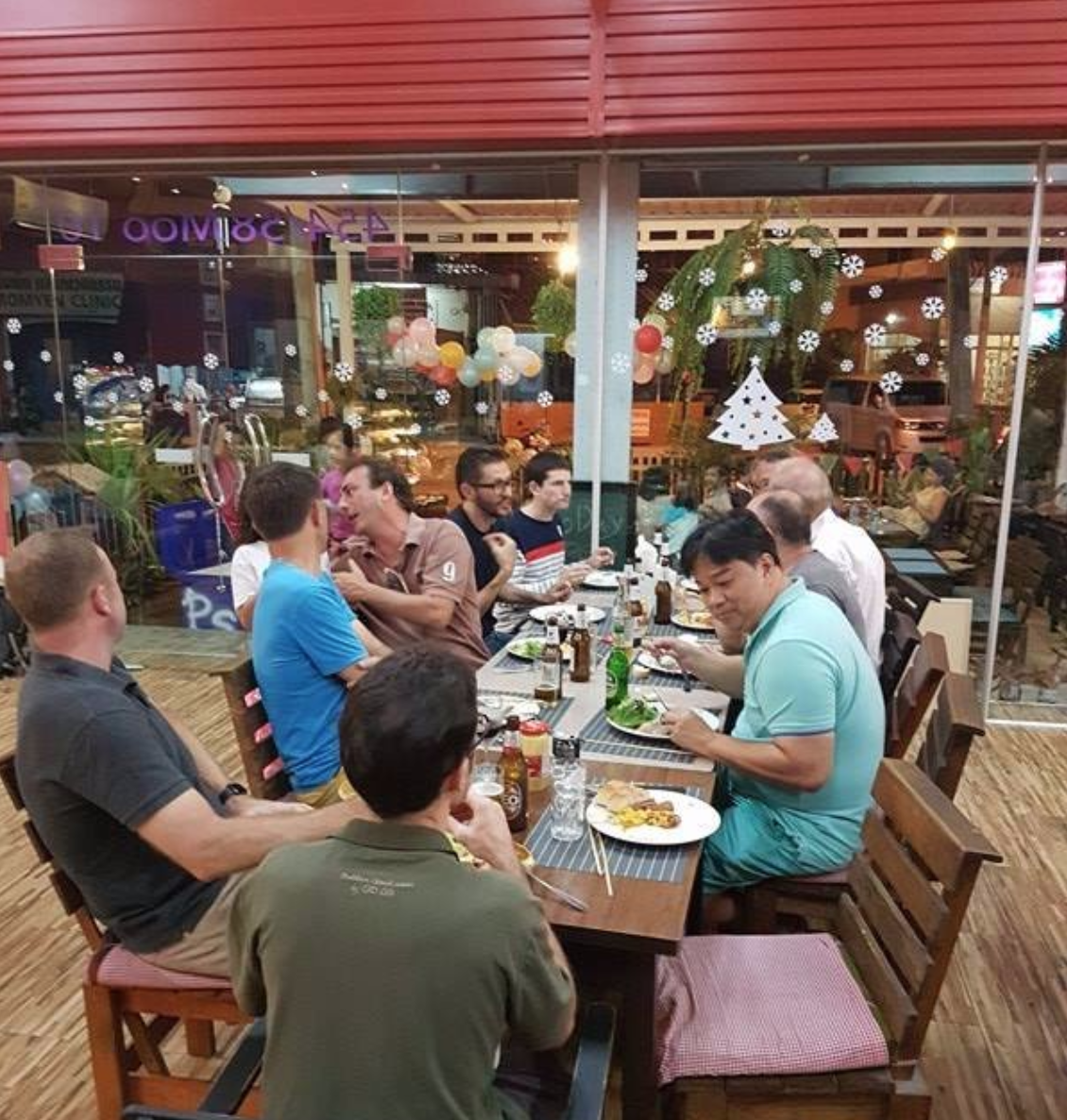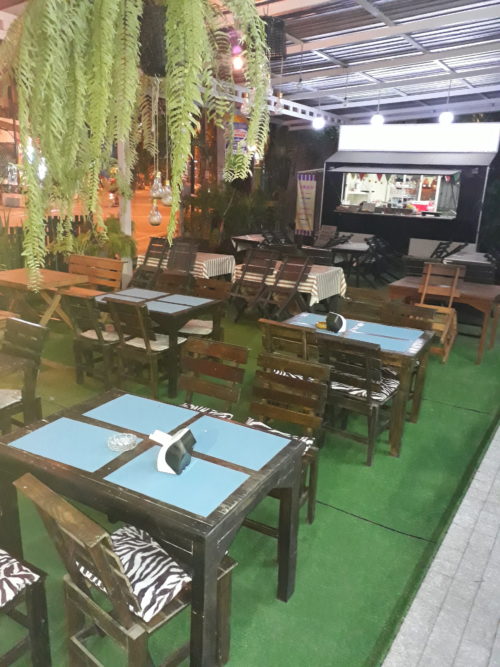 Mony restaurant is located on Soi Koh Pai Soi 6 between Pattaya Thai and Thepprasit Road directly across the street from Soi 9 on the same road. It is an ideal location for you to
have parties catered with enough space for your group and the restaurant's regular customers. The staff is multilingual (English & French). They give you the assurance that your meal will come just the way you like it.
Trip Advisor rates Mony Restaurant 4.5 out of a high score of 5.
For a family run neighborhood restaurant, Pattaya Undercover rates Mony Restaurant 5 out of 5. It doesn't get better. Mony Restaurant's fine food is available 7 days a week between the hours of 12 noon to 11pm. The last food order is taken near 10:30 pm. Reservations aren't necessary and you can call ahead for take out. Their telephone number is 081 591 5521. You won't be disappointed.
Please follow and like us: