If you love your own style of fashion, when you are in Thailand you can make clothes, to your tastes, and for your particular body size. Thailand is home to manufacturers and suppliers of fine textiles. High quality and exotic patterns of fabric can be purchased by you in Pattaya. Mudmee Silk is Thailand's national unique weave of silk. This fine material can be transformed into an article of clothing of your design and fit for your body alone. You just need to find your way over here so that you can take advantage of it.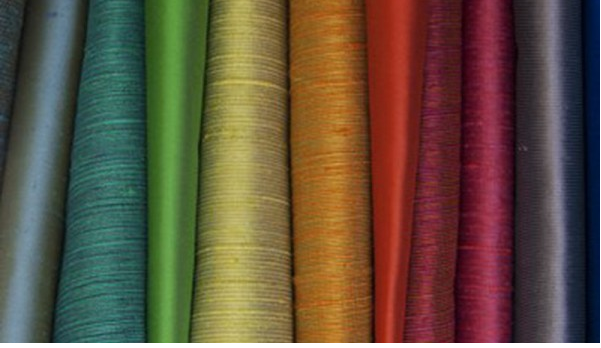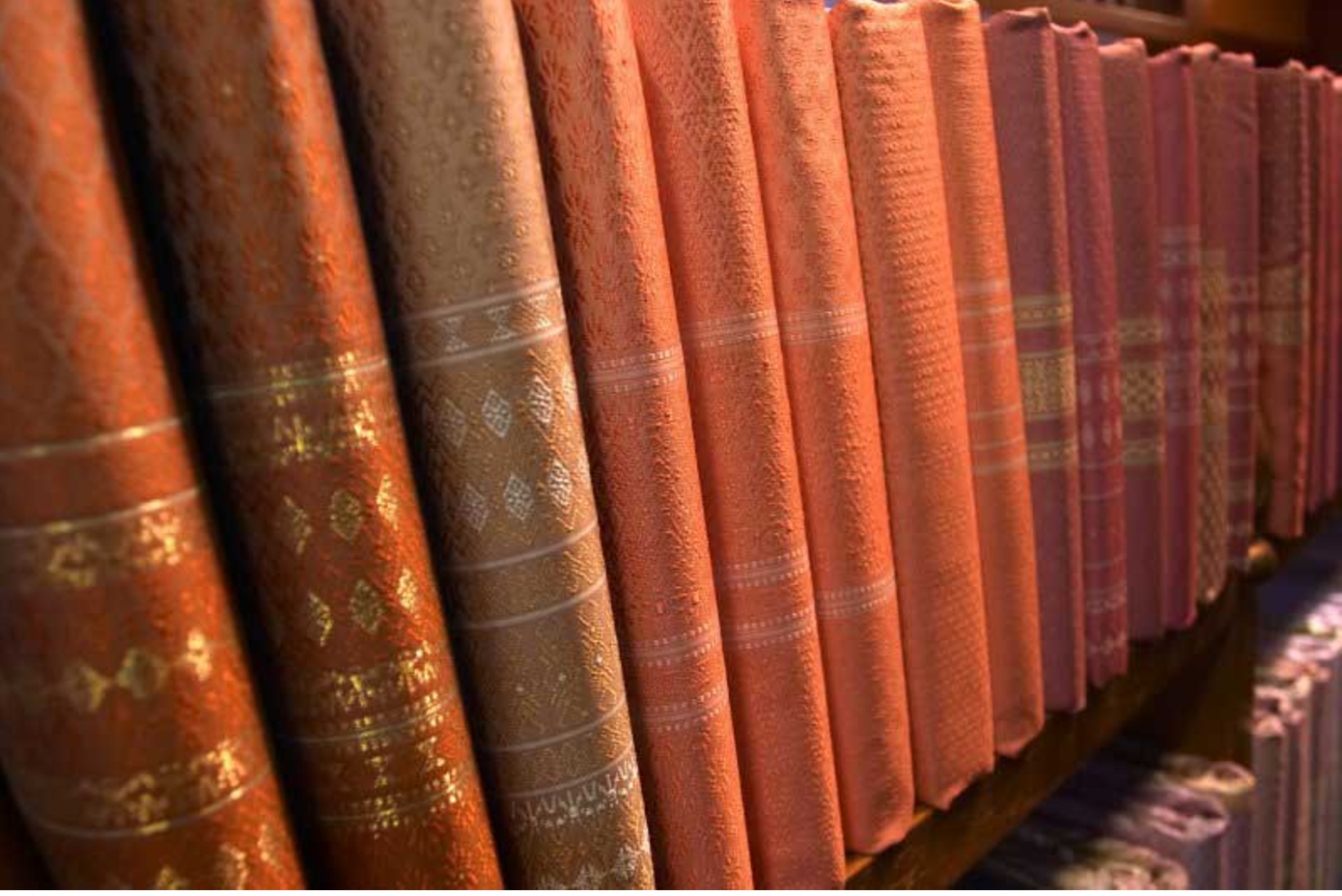 Many of us from westernized cultures have become so accustomed to buying clothes off  of a rack inside of a mall. We have lost touch with the art of sewing and no longer have a connection with those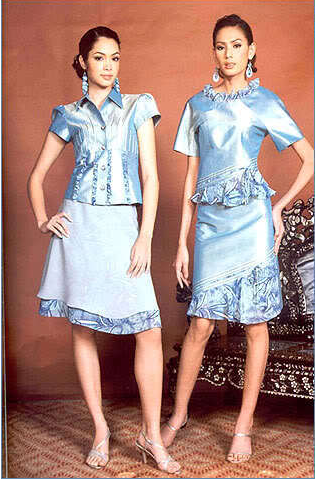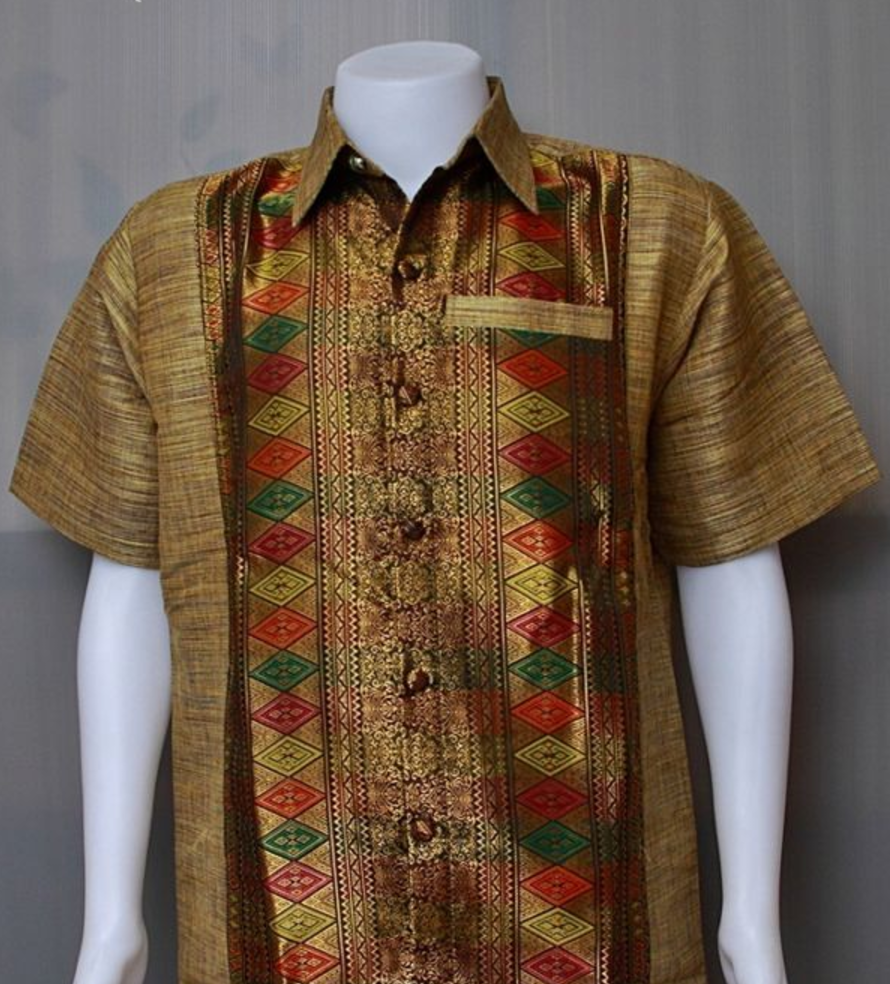 that have acquired that skill of making clothes. A good seamstress that can make wedding dresses or a tailor that can make a business suit are very hard to find in the big cities of the world. In Thailand you can find these people and they are happy to share their skills, if you know what you want.
In order to make clothes when you arrive in Thailand, You should know what you want before you arrive.
Knowing what you want will save you a tremendous amount of time. Bear in mind the whole gambit of clothing items are available to you. From Blue jeans to formal gowns, from athletic wear to tuxedos. You only need to find the fabric you want these items made from, the style, and have enough time to make clothes for yourself. Here is the main ingredient for this casserole, bring a full length picture of the clothes you want made. If you have a suit and you love the way that it fits, bring that along too. They will duplicate those measurements exactly, it's just that simple. Presenting a physical example helps a lot with athletic gear as well. It's a great guide for zippers, pocket placements, and elastic areas around the waist, wrists, and ankles if you add that to your piece. A picture is worth much more than a thousand words for this project. The photo breaks through the language barrier like a sledge hammer. I am still quite pleasantly amazed as to how accurately seamstresses and tailors here in Thailand are able to duplicate a style of clothing from a photo.
If you're having someone make clothes for you for the first time.
I strongly suggest you use a pattern where you can make 2 -4 identical garments, each with a different color or fabric. That way you can spend your time on the first fitting and have confidence that your other creations in that style will look great. You will also get a sense of the time needed to make your clothes. The tailors don't mind doing things over, so if it's not done right the first time you may have to pay a little more to have the garment altered. The price you are paying is very low already, so don't expect them to pay for their mistakes. This is a drawback of this process, but we have to understand the actual people that are sewing your garment are very poor and they just can't afford to pay for mistakes. This is sad to say but so true. So take your time, be patient, understanding, and do your best to get your first creation done right. Even if it takes going back to the drawing board it will eventually come out as you planned, doing things in stages helps for intricate designs.
Here are some helpful tips in choosing fabrics to make clothes. The better Men's and women's business suits are usually made from wool, or worsted wool, with a yarn or thread count of 100 – 140. These fabrics are usually described as 'super', e.g.  super 100's, super 120's up to 160's.
For shirts, skirts, and dresses made of cotton, you should purchase 2 ply cottons with the same thread count 100 – 140. Fabrics with a thread count of 150 – 400 are as fine as you would expect them to be, but not very durable and very expensive.
The fibers needed to force 300 threads into a space of about one square inch are very fine and will not stand up to being  washed and ironed weekly over a lifetime. These fine fabrics should be reserved for clothes you may wear only one time like a wedding dress, sweet 16 outfit, or wedding tuxedo. High thread counts of 300 – 600 for bed sheets and linens are ok because high grade cotton and silk is more durable than wools in very fine strands.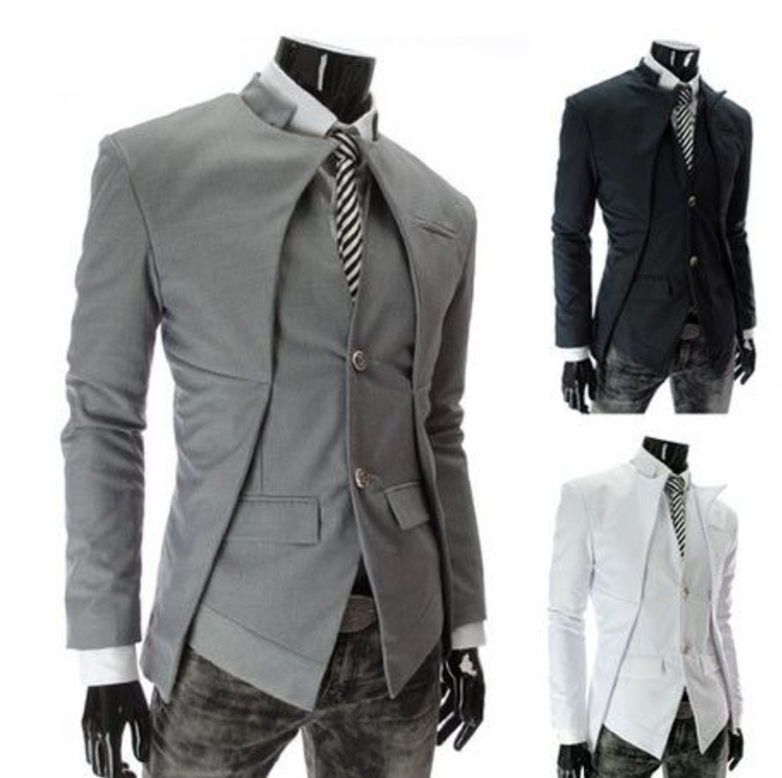 Now we go to the most critical step of this project. Finding a liaison you are comfortable with to communicate with the tailors and seamstresses. For Men when you come to visit Pattaya you will find many shops that have aggressive salesmen trying to sell you a suit of clothes, they are the liaisons. Since they all bring their material to be sewn by the same people your main objective is finding the shop that has the selection of material you like. For men I suggest the shop on second road near walking street Bobby's Fashion just south of Soi 17 on the left side of Second Road. They also have a showroom at 59/16 Phratumnak Road telephone +66 (0)38 424 002 / +66 (0)81 842 6278 bobbyfashion@hotmail.com.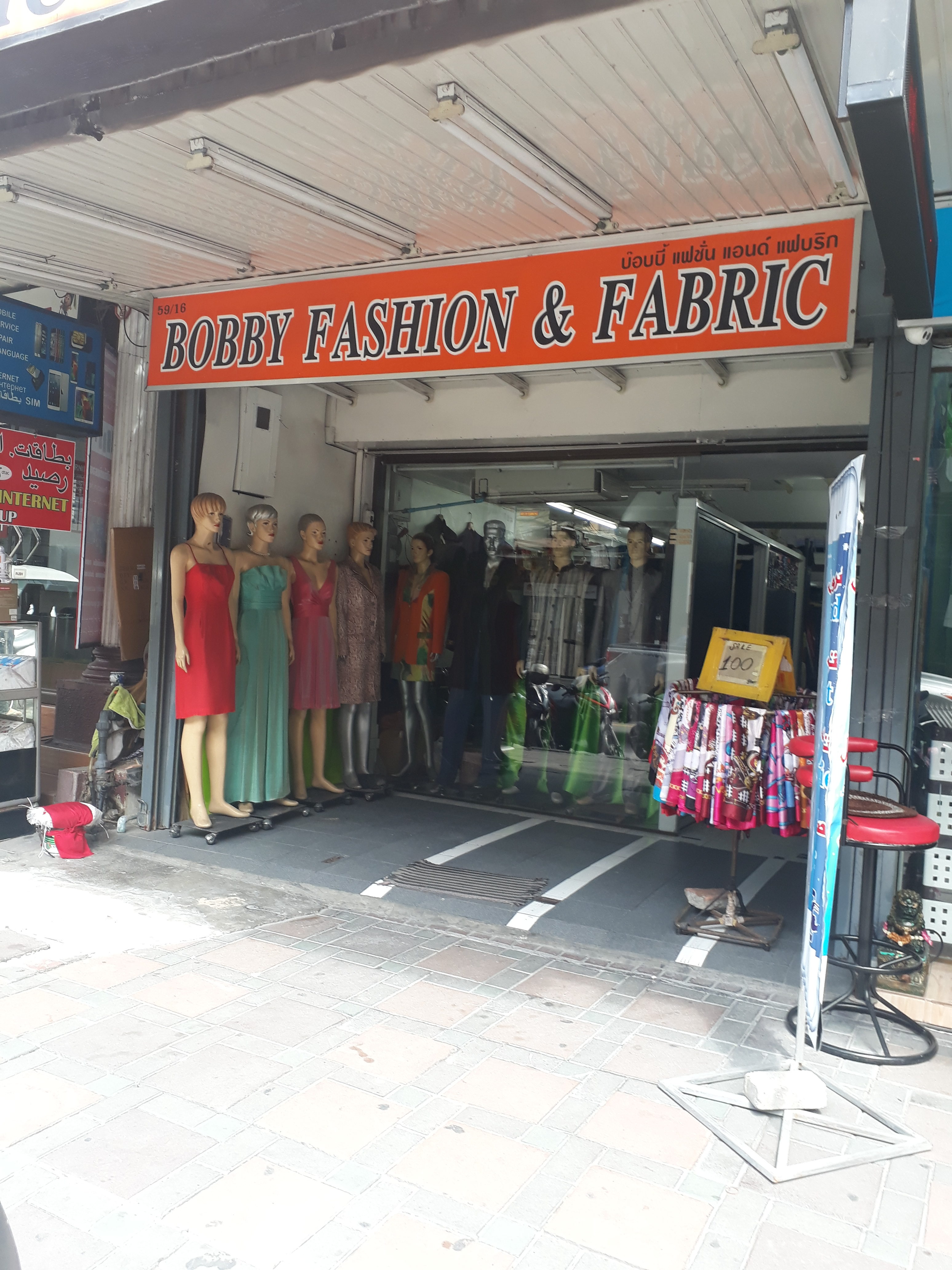 They have a fine selection of 'Super' 100's – 160's. You will need about 4.5 meters of material for a 3 piece suit. One square meter of Super 140's fabric cost about 300 THB. You can expect to pay around 1,500 Baht or less for the fabric and lining material for your outfits.  Ladies may need 5.5 meters for longer jackets bringing the cost up approximately 500 Baht. I also suggest that ladies go to the shops where wedding dresses are made. I think the ladies will be more comfortable with the measuring and fitting process being done by women. I suggest Sinderella Wedding Planner +66(0)81 811 7845. The staff can speak to you in English very well. They will be excellent guides for you to find the right people to make clothes for you. For the Ladies you can even get shoes made out of the same material as your outfits. Sinderella Wedding planners is located in North Pattaya around Soi 2 on Second Road on the right 78/99-100 2nd Road to be exact.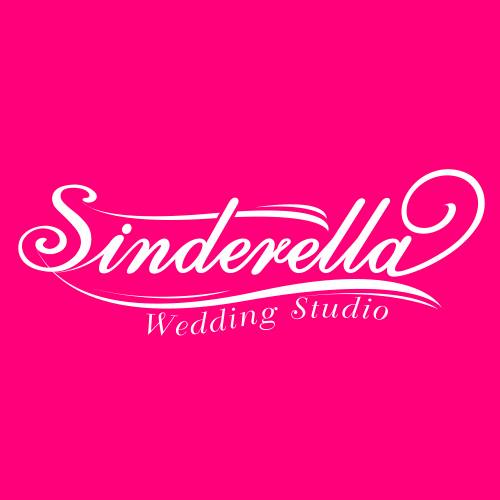 You will be able to have clothes that are retailing for thousands of US dollars made for you here in Thailand for hundreds of dollars. The possibilities are endless and only limited by your imagination. We cannot say exactly what will be the cost of having your material sewn into the outfits you desire. It depends on the amount of time that is needed to complete your design. But we can say that cost, along with the quality of the fabric will be quite reasonable in comparison to what you would pay for the same outfit in Paris or New York.
Please follow and like us: