Kiss Food and Drinks is a well established 24 hour restaurant in Pattaya. Their menu offers an international selection of snacks and meals that can be enjoyed by anyone from any location worldwide. Kiss Food truly has something for everyone. One of the things I enjoy when I eat at Kiss Food is the consistency of the taste of their food throughout the day. Not only throughout the day but throughout their four restaurant chain in Pattaya. The food always tastes the same, very good. You will enjoy their Thai dishes because you have the assurance that everything will be made with the freshest ingredients. Their english speaking staff members can help you when you want to experiment with new Thai dishes. I suggest you cool down the amount of hot peppers they add to your meals in the beginning. Using the phrase 'Mai Pet' pronounced like, My Pet, which means not spicy, will help as well.

Once you figure out what you want the food comes relatively quick and you'll find yourself happily munching on something scrumptious.
Kiss Food has four locations in Pattaya.
Which makes ordering in with a motorbike taxi driver a convenience. Especially when you're with your Thai girlfriend or if your language skills are strong enough. The oldest location is on 2nd road behind Mike's Shopping Mall in Central Pattaya. Kiss is also located in Jomtien next to the Rompho Market on Thappraya Road,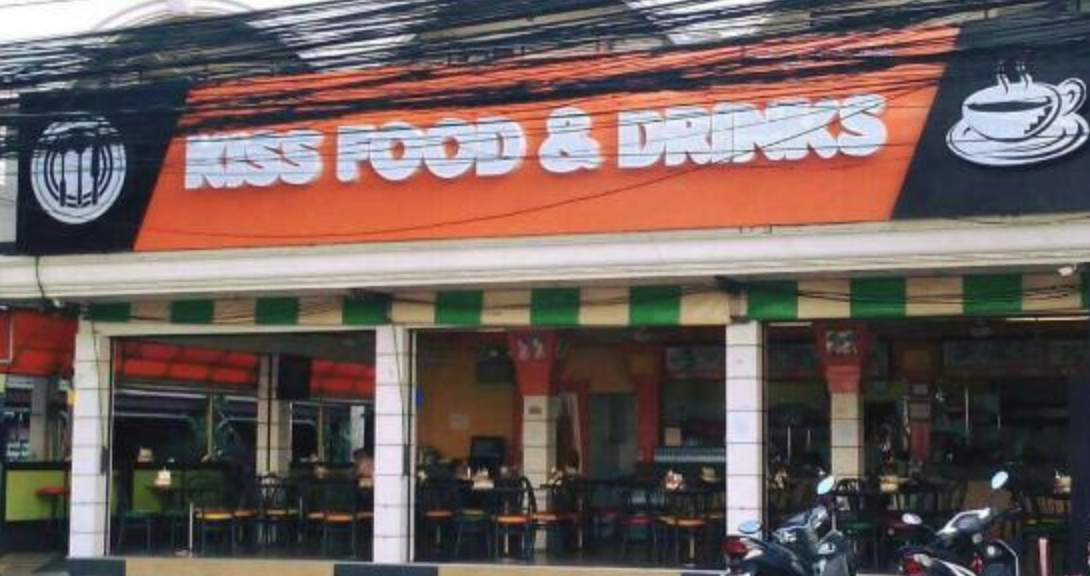 The Pattaya Bazaar, near the Dolphin Circle in Naklua, and on Soi Siam Country Club, 7 km from the Local Service Road.
My personal favorites at Kiss Food are the fish dishes. The Thai style of having the fish cook in its sauce at the table. The spicey sweet and sour fish, the fried fish Thai Style, these are all delicious in their own way. And the best part about the food at Kiss Food is, the prices are reasonable. The prices are not the cheapest but they are far from the most expensive food prices in town.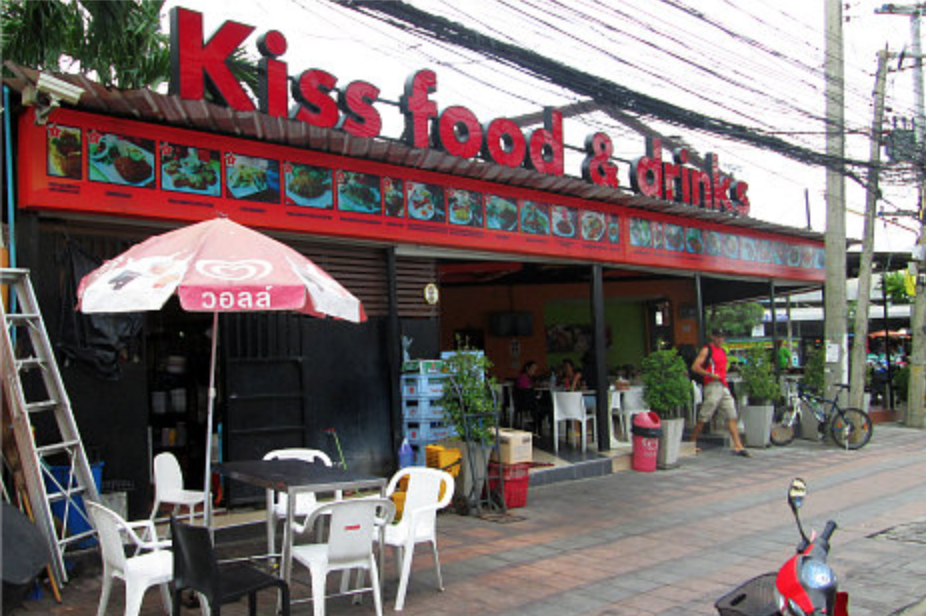 Enjoy yourself at Kiss Food. The best Thai dishes as well as international dishes are close to you, wherever you live in Pattaya.
Please follow and like us: