If 1% interest on the savings in your Thai bank account is not enough. You may want to consider other investments in Thailand, like investing in stocks offered on the Stock Exchange of Thailand(SET). Yes that's right, there are some quality stocks offered at affordable prices that have yielded as much as 30% and more this year alone. You only have to open your mind to the global financial trends and pair Thai companies with publicly traded stocks within the sectors of the global markets showing growth. That may sound like a mouthful but it's not too complicated, right now companies that manufacture semiconductors and chipsets for computers, smartphones, and other similar devices, have made unbelievable gains over the last two years and have the potential to be good investments. As globalization of the world's industries is becoming a reality, so is the movement of the stock prices of companies involved in the same industries worldwide. Since trade is no longer limited to local markets, the potential to invest in that trend with stocks listed on other stock exchanges, besides the major trading locales like the New York Stock Exchange, and receive a relative amount of gains is quite feasible.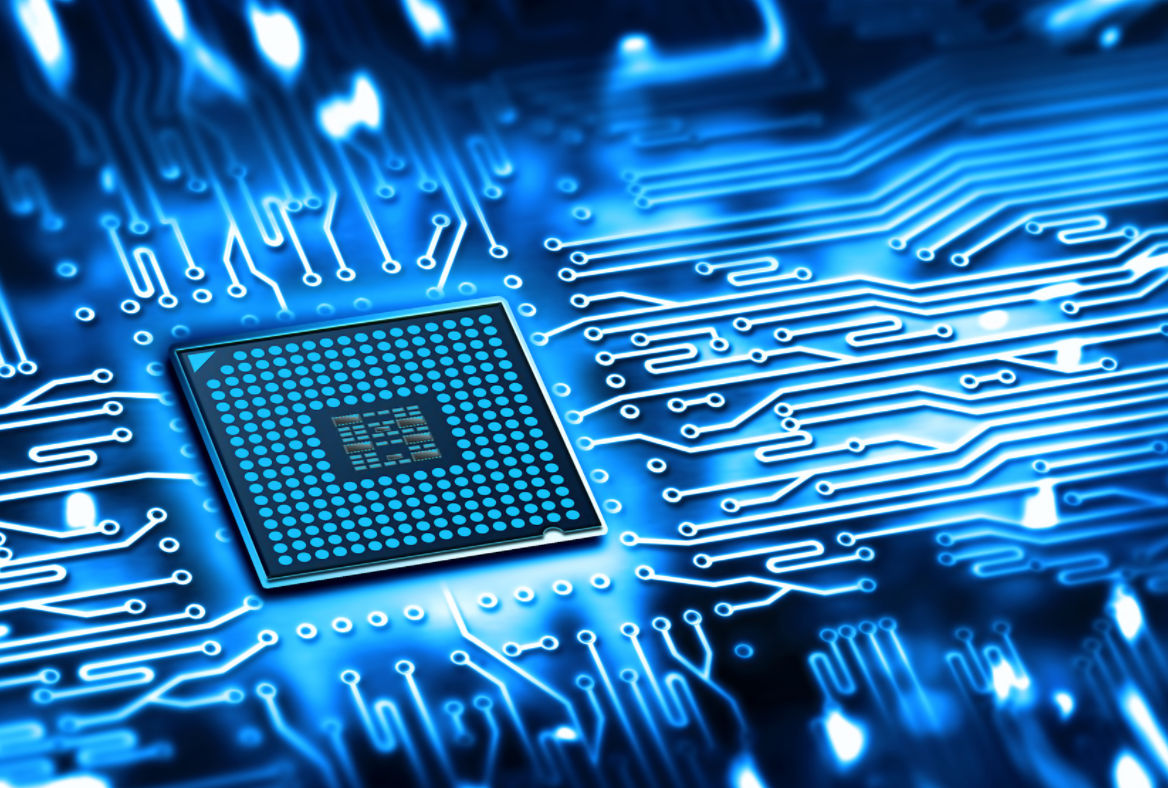 I decided to put this theory to the test, and share my findings with you. I found a publicly traded manufacturer of chipsets along with a presence of interaction with products involving semiconductors, Hana Microelectronics Public Co. Ltd. listed on the Bangkok Stock Exchange with the symbol HANA. In order to make investments in Thailand through the SET I went thru the process of opening a stock brokerage account with the Thai bank I had my savings account with. That process took about 10 business days and was pretty much straight forward. For Americans, because of the financial reporting requirements required by the U S Government many banks are reluctant to open accounts for depositors of American nationality because of the added paperwork. Bangkok Bank is one of the few banks that may still provide banking in Thailand to Americans (Hope that helps). I started a long stock position in HANA with the Intent of just doing better than 1% with my savings, my purchase price was 35 Baht a share.
Hana Microelectronics Public Company Limited (HANA.BK) Thailand – Price. Currency in THB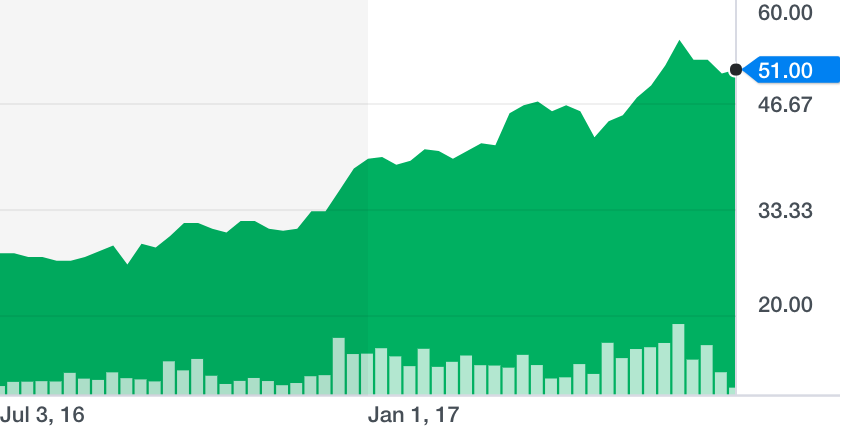 I also wanted to familiarize myself with the mechanics of doing a stock trade here in Thailand and discover what the bottom line tax consequences would be after a completed trade, buying and selling. I was very pleased with the results of one of my first investments in Thailand through the SET.  The stock did follow the trend of other major companies in that sector, rising in value, Qualcomm up 13% since Christmas of 2016 to the time of my writing a period of about 6 months, Nvidia up 29% for the same period, Hana is up 44% for the same period of time, now trading at 51 Baht per share. I sold my position at 43 Baht per share, quite content with the 20% gain.
I need to interject at this point that trading securities involves risk. Expecting to hit a grand slam home run and become filthy rich every time you make an investment is unrealistic. A gain of any amount is significant, and gambling can become an addiction. Be rational, disciplined with reasonable expectations and goals when investing in financial instruments, and do your own homework.
My tax liabilities were only to the Thai government and that tax was applied to the commission fee I was charged to complete the trade. For my particular trade the fee rates were approximately 55 Baht for every 20,000 Baht invested. Using 20,000 Baht as an example, I was only taxed on the 110 Baht commission for the trades in and out and that tax was included in the fee. I'm loving this more and more! There was 0% tax on the proceeds from my trade.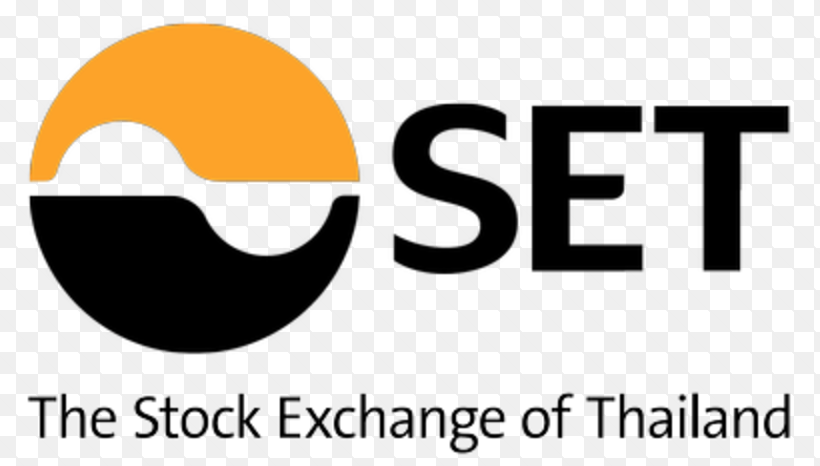 My 20% gain took about 30 days to realize. When I compare that gain and time frame to waiting a year to receive 1% from traditional saving methods at the bank, all I can say is 'I'm in!' this investment strategy is something that should be considered when trying to maintain and generate revenue from hard earned savings. Thai Stocks have strong investment potential. At the time of my writing, we are in the strongest bull market of this decade. You will be buying into the market at a peak value at this time. I'm waiting for a buy in opportunity to present itself, bet your bottom-dollar I will go on this ride again as soon as I see the right market conditions for my investments.
DISCLAIMER
There is a very high degree of risk involved in trading. Past results are not indicative of future returns. pattayaundecover.com and all individuals affiliated with this site assume no responsibilities for your trading and investment results. The indicators, strategies, columns, articles and all other features are for educational purposes only and should not be construed as investment advice. Information for any trading observations are obtained from sources believed to be reliable, but we do not warrant its completeness or accuracy, or warrant any results from the use of the information. Your use of the trading observations is entirely at your own risk and it is your sole responsibility to evaluate the accuracy, completeness and usefulness of the information. Affiliates of pattayaundercover.com may have a position or effect transactions in the securities described herein (or options thereon) and/or otherwise employ trading strategies that may be consistent or inconsistent with the provided strategies.
Please follow and like us: