I am finding investments in Thai stocks that are yielding more than the 1% most savings accounts are offering. I am constantly looking for and finding public companies with products that are in demand listed on the Stock Exchange of Thailand. Because I've chosen to live here in this beautiful country,  I also like being a positive addition to the economy and culture. Investing in solid companies that are giving solid returns and employing the young people of Thailand is a nice way to give back. This aspect of a global investing strategy, buying Thai Stocks also benefits me, the investor, with the potential of receiving strong financial gains. It just takes more of my attention to realize this goal.
Because of the exponential improvements and the low cost of modern communication, A global Investing strategy is now possible
economic trends are no longer limited to specific regions of the world. . I've said this before and I'll keep blowing this horn, because it's so true. If IPhone 8 is selling like hotcakes in Tokyo, Japan, It's doing the same in New york or any other city with the same name. Since there are 15 cities in the world with the name New York,( 7 in America, 2 in Jamaica, 1 in South Africa, 1 in Singapore, 1 in Mexico, 1 in Italy, 1 in Honduras, and 1 in The United Kingdom) that's an example of a global trend that offers opportunities for global investing. Along with the smart phones the communication industry, including companies like AT&T, and SES S. A., Société Européenne des Satellites based in Luxembourg (SESG.PA). Who, just as a short aside, operates more than 50 satellites in Geostationary Earth Orbit (GEO) and 12 in Medium Earth Orbit (MEO).
These entities are investing huge sums of money, tripping over themselves, to reap the potential gains in the near future from the global communication networks they are establishing through satellite networks and corporate alliances. It would then be reasonable to look into the stocks of the major communication companies here in Thailand as a global investing opportunity. The possibility that communication networks in Thailand can be sound investments is present.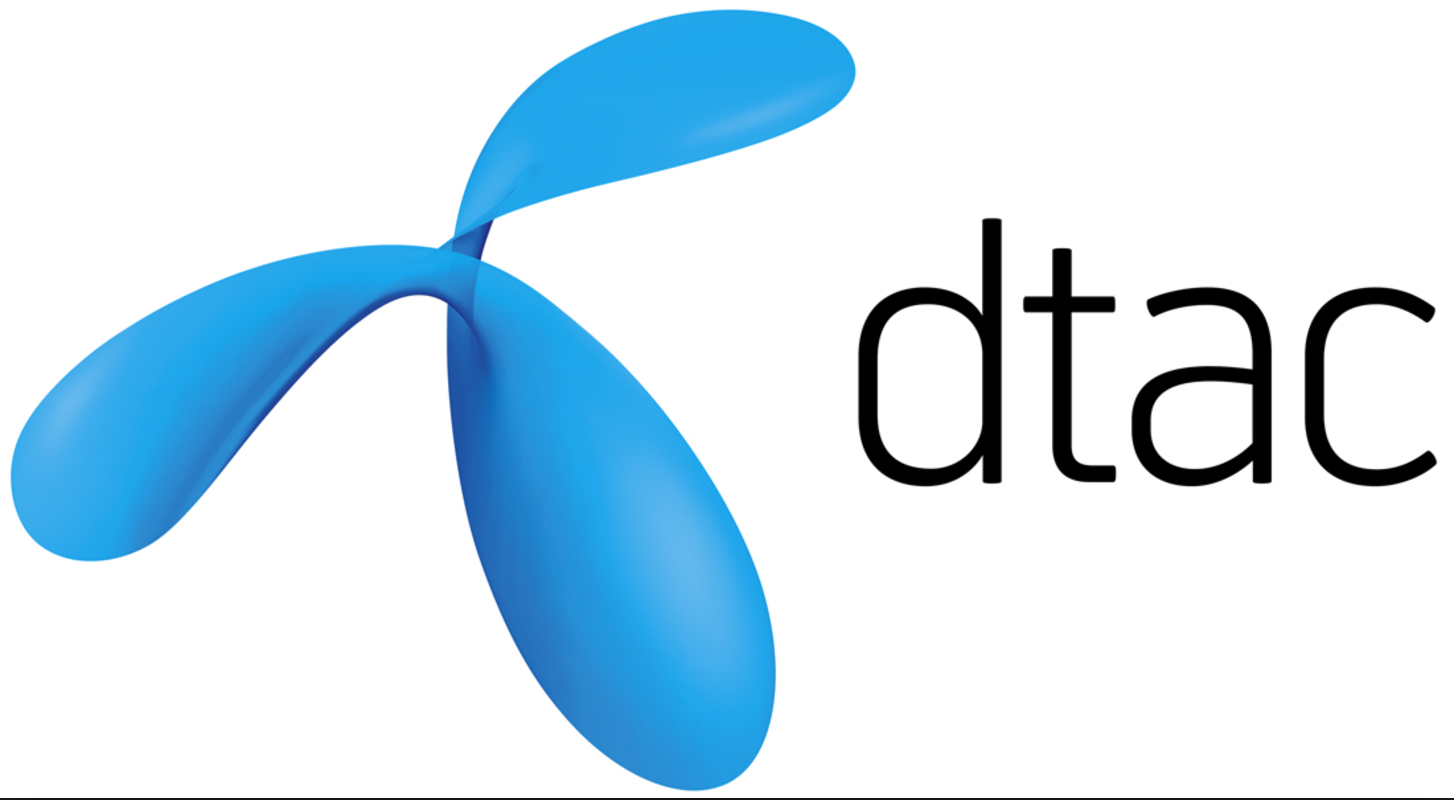 The Thai Stock that has my attention now is DTAC.
DTAC is formally known as Total Access Communication Public Company Limited and described by Reuters news Service as being
"principally engaged in the provision of wireless telecommunications services and the sale of handsets and accessories. The Company operates in two segments: mobile telephone services and related services, and sales of handsets and starter kits. The Company offers various customer services, such as dtac wireless fidelity (Wi-Fi), e-Service, e-invoice, postpaid self-service numbers, prepaid self-service numbers, online order tracking and bill payment channels. The Company's personal services include postpaid, such as main packages, add-on packages, international calling and international roaming; prepaid, such as packages, happy subscriber identification modules (SIMs) and Happy Tourist SIM, as well as smartphones and tablets. The Company's products for business include voice package, mobile marketing, data and Internet connectivity, information and communication technology (ICT) and mobile solutions and services."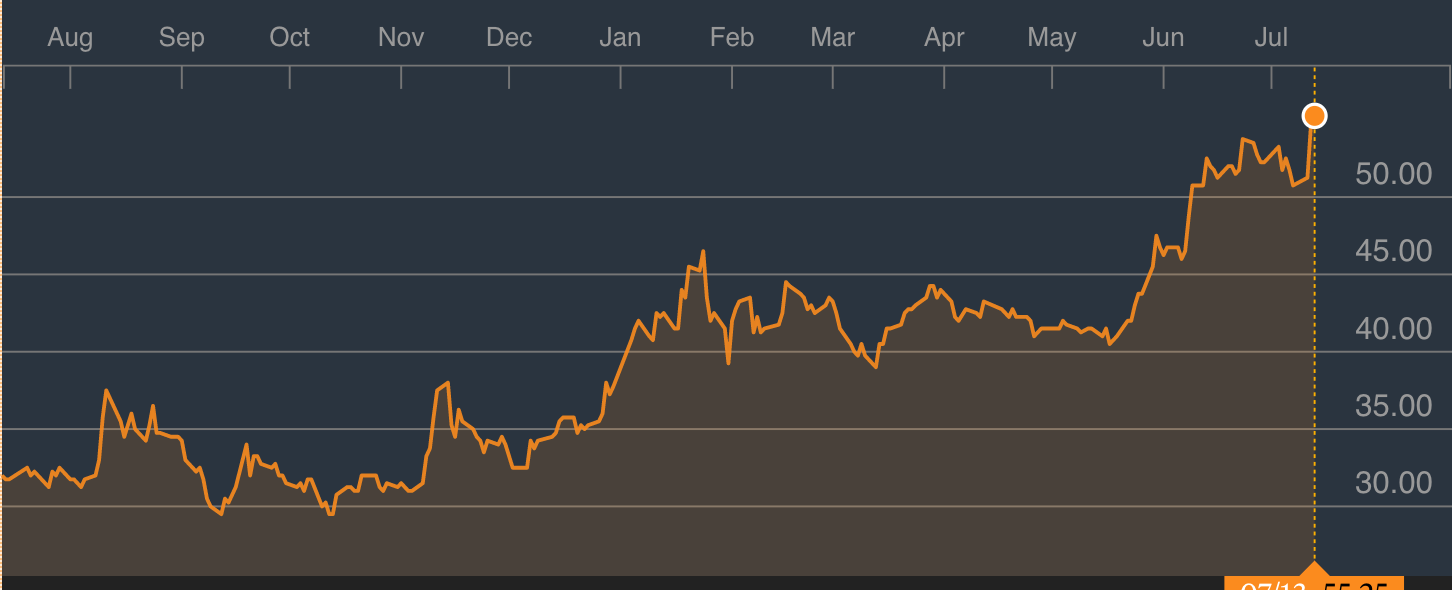 Total Access Communication Public Company Limited (DTAC.BK)
Thailand – Thailand Delayed Price. Currency in THB
I personally got involved with DTAC when I changed My Smartphone Carrier From the AIS network (another stock we will be talking about soon)
To DTAC. I should have also been looking at the investment opportunity, but i was preoccupied with just having cheaper access to the internet. DTAC stock increased in value a little more than 27% since I made the switch 3 months ago. An Increase much higher than the 1% being offered by the banks. We are still riding the top of the wave of the strongest bull market of the decade.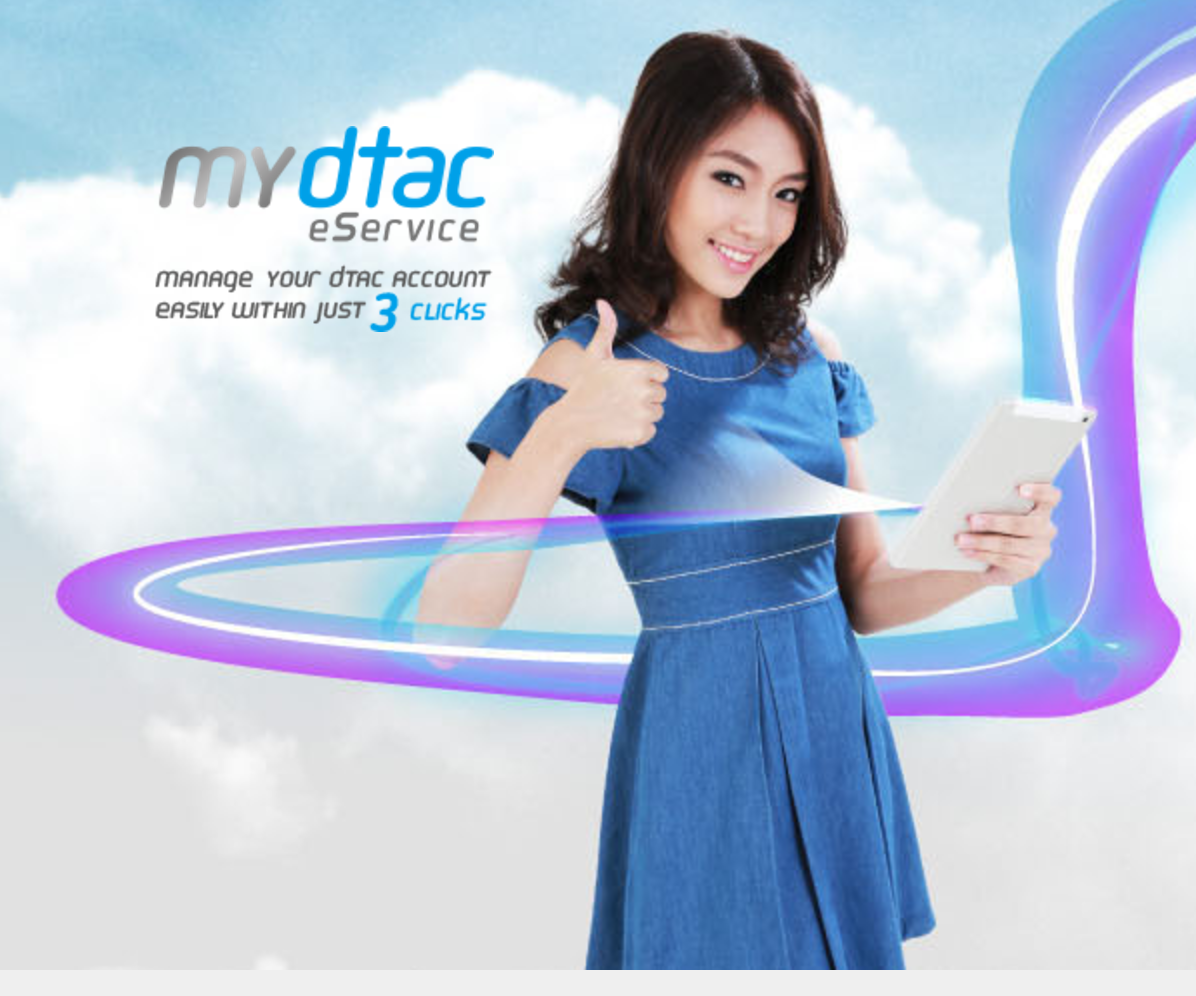 At the time of my writing, DTAC recorded a new 1 year high value of 56 Thai Baht(THB). The P/E ratio is a little lopsided 123.15 (TTM), that could be partly due to its sharp rise in price per share or yet to be recorded revenues. Not wanting to buy in at the top, I am looking for a buying opportunity so that I can get involved. Hopefully I can get in around 45 THB per share, although now that may be just wishful thinking. Global investing is here now.
DISCLAIMER
There is a very high degree of risk involved in trading. Past results are not indicative of future returns. pattayaundecover.com and all individuals affiliated with this site assume no responsibilities for your trading and investment results. The indicators, strategies, columns, articles and all other features are for educational purposes only and should not be construed as investment advice. Information for any trading observations are obtained from sources believed to be reliable, but we do not warrant its completeness or accuracy, or warrant any results from the use of the information. Your use of the trading observations is entirely at your own risk and it is your sole responsibility to evaluate the accuracy, completeness and usefulness of the information. Affiliates of pattayaundercover.com may have a position or effect transactions in the securities described herein (or options thereon) and/or otherwise employ trading strategies that may be consistent or inconsistent with the provided strategies.
Please follow and like us: