Thinking about making a long term lease on an apartment, condo, townhouse, or house in Thailand? Are you thinking about buying an apartment, house or condo in Thailand? If you are, the information I am about to share with you is of extreme importance and not to be overlooked. Earthing or grounding of electrical household wiring is not always done to a proper standard in many homes and apartments throughout Thailand, and it is up to the buyer or lessee to check, accept or reject the quality of the electrical workmanship of the residence. Because once you sign on the dotted line it becomes very difficult if not impossible to get your money back if there are faults in the wiring. You don't want to fry your 70,000 Baht Laptop or your 300,000 Baht home entertainment system the first time you plug it into an electrical wall socket in your new place.
I will share with you some useful tips to help you detect potential electrical issues within a Thai residence, and also suggest some viable options to resolving electrical issues. The number one electrical issue in most homes throughout Thailand is the earthing or grounding of the electrical power supply to the home. When earthing is not done properly, you will feel an electrical tingle or even an electrical shock when you touch the metal surfaces of your household appliances when they are plugged in and electrical current is running through them. That is termed as voltage leakage by the professionals in the field. Voltage leakage can damage the appliance and can possibly injure you, it's that serious. Therefore avoiding this danger is first and foremost. When you're examining the wiring of a place you want to rent or buy and you see electrical outlets with only two slots, that's a big warning sign that the power is most likely not properly grounded.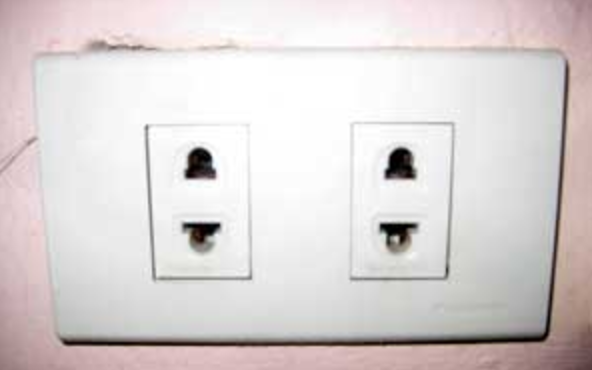 Run away from a home or apartment wired with outlets like this.
What makes it even more difficult to assess whether or not the electrical wiring in the unit is grounded properly is this observation; even when you see the proper three pronged female electrical outlet, the residence may still not be properly grounded. This is the electrical conundrum involved in buying, and renting places to live in this beautiful country.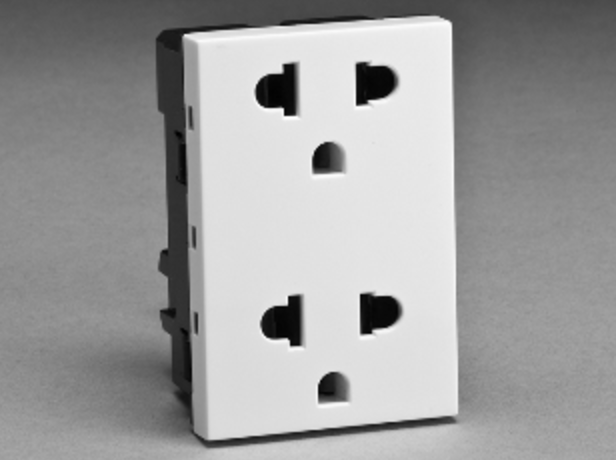 What do you do now? Do you really have to analyze this aspect of renting and buying a place to live to this degree? Sorry to say the answer is yes. And you may have to be willing to get a shock to see if there is a problem or not. What a way to start a holiday!
While researching this subject I came across a few 'experts,' some electrical engineers and some long time successful electrical contractors, many of them suggested buying voltage meters and gave you the levels and differentials of the readings that needed to be analyzed to see if the result was improper earthing. Personally I spent most of my life with a telephone tied to my ear working behind a desk, I have no experience whatsoever with devices that measure units of electricity and have no desire to know, so my attitude already is making the problem worse.
Solution; If you're coming to Pattaya stay at places recommended by friends that don't have electrical issues like
Royal ThaiResidence
Address: 76/46 Moo 12 Thepprasit Road Soi 7, Pattaya City, 20150
Phone: 083 955 0444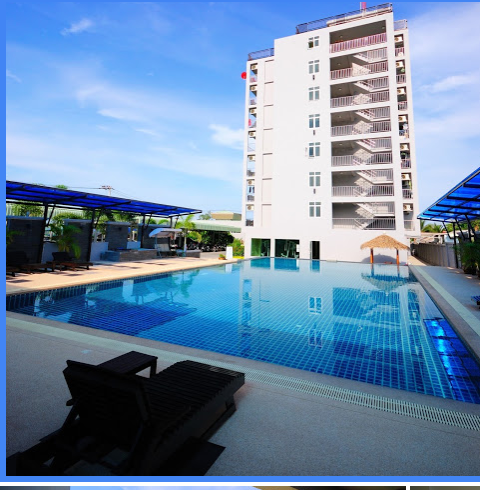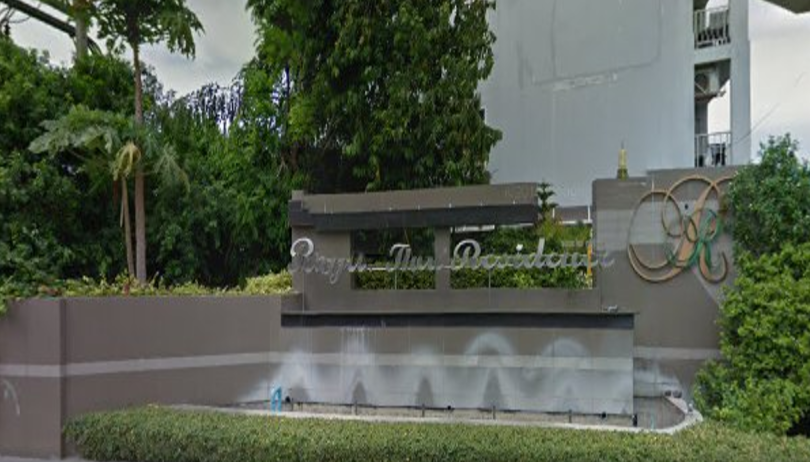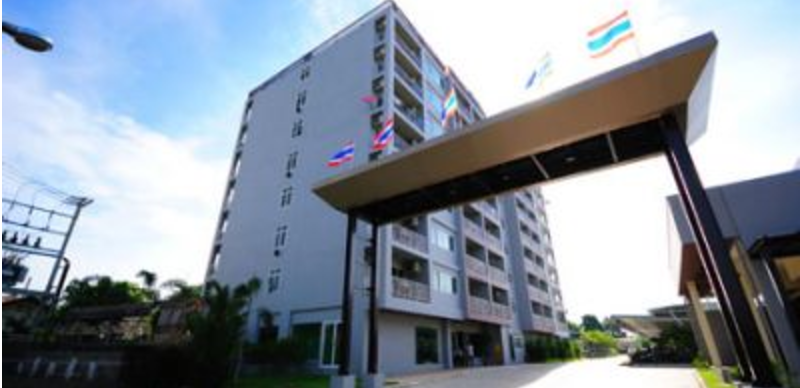 Clean, safe, affordable, and earthed. Or stay at higher end hotels priced at 1,500 Baht per night and up, in general most of these establishments have addressed grounding issues and have gotten it right. At least you can have a solid base camp to review all your housing options comfortably. If you are coming with family, serviced apartments from 1,500 – 5,000 Baht per night, most times have a reliable electrical power supply available in the room.
Finding assistance to tackle the grounding issues still has its challenges, in my research for this article I contacted two visible electrical contractors I found on the internet that advertised the service of testing for grounding issues, one based in Pattaya, the other in Bangkok. It's now the third day and I have not gotten a response.
Conclusion; When looking for long term housing in Pattaya and throughout Thailand, take your time, don't be in a hurry, be patient enough to have your electrical systems checked professionally including second opinions to be sure you and your family will be safe. If there is anyone that can recommend honest reliable electricians to test for grounding issues and provide affordable solutions you are welcome to make yourself known here.
Please follow and like us: