Classroom Music Lounge Sports Bar, and Hotel is one of the places 'to be' for a good night out on the town in South Pattaya. The Classroom Sports Bar is spacious and comfortable, perfect for watching your favorite sporting events.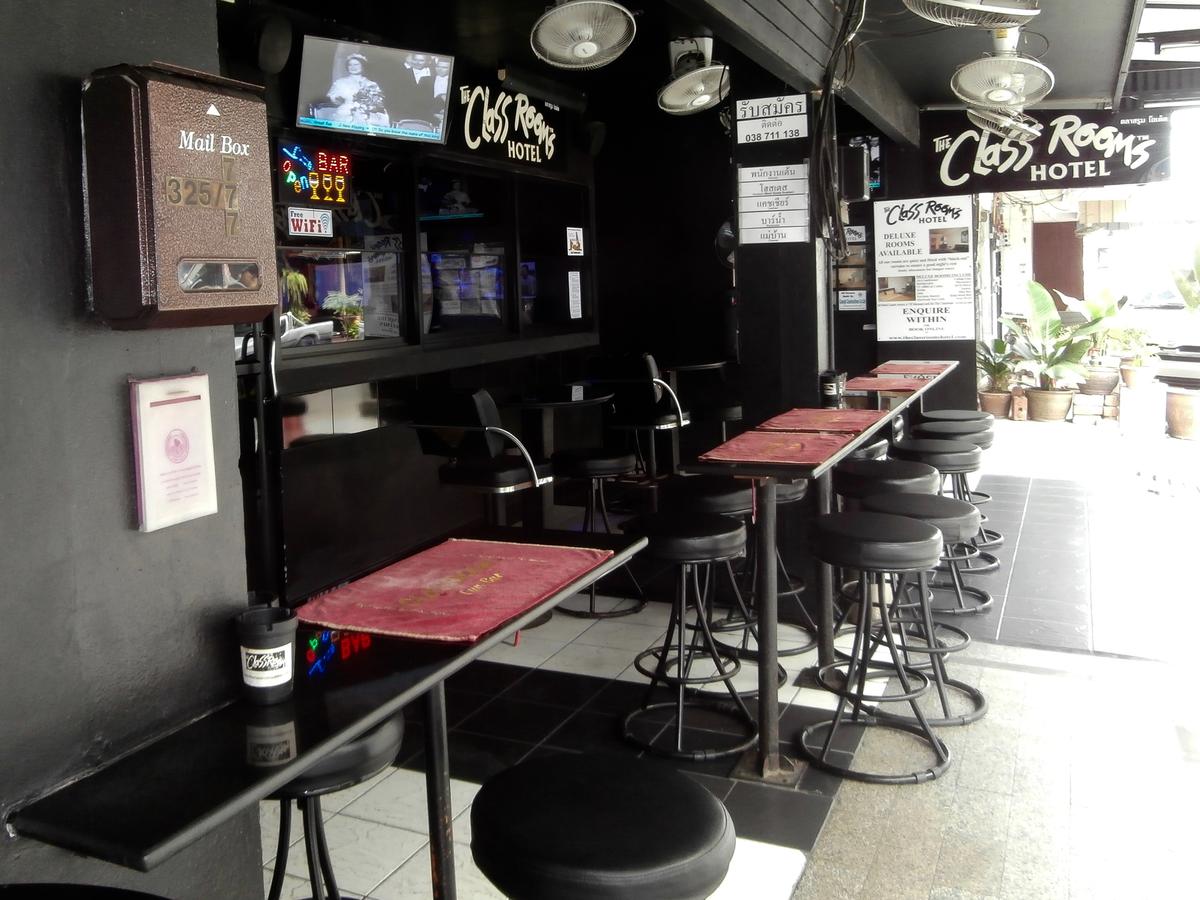 After a night of cheering and drinking to your team's play, you can sleep off all that fun in one of The Classroom Music Lounge, Sports Bar, and Hotel's comfortable rooms. They'll be no worries about driving or being driven a long distance after a great night. 20 rooms are available for the sport enthusiast to re-energize and start the fun all over again the next day. The rooms are priced just right and offer you most of the comforts you will need for short or long stays. Room rates range from 1,100, 1,250, 1,350, and 1,650 Thai Baht per night.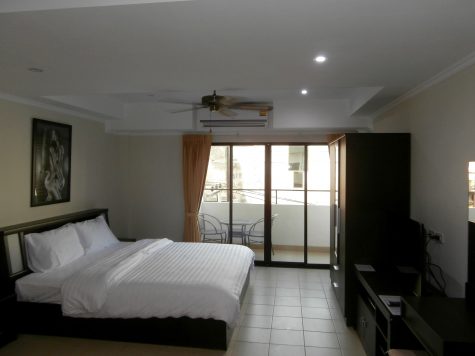 Classroom Music Lounge Sports Bar, and Hotel's menu can fill you up with tasty entrees.
It doesn't matter where you're from. Good food is good anywhere, pizzas, pastas, burger's, sandwiches, and Thai food are readily available at reasonable prices. The kitchen opens at 12 noon and closes around 9 pm, or whatever time the big game ends.
The management has also hired attractive and friendly hostesses to help you enjoy your sporting event.
If they are not too busy taking care of a full house, they will have special time for you too. You can drink together, play pool, or other games with someone that looks a whole lot better than your beer buddy.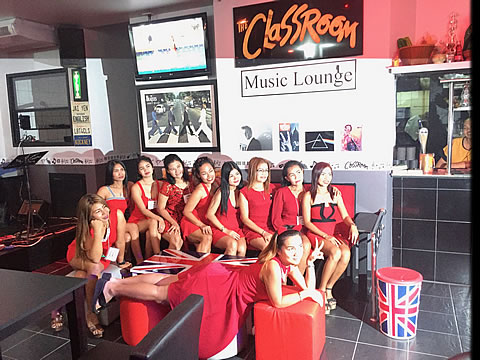 Barry Upton and his crew of fine musicians are playing Thursday nights in the Classroom Music Lounge Sports Bar, and Hotel. Barry a seasoned professional and hit maker knows how to put on a show. He rocks the house every time he steps foot on the stage. He is adding a rare spice to the Classroom Music Lounge, Don't miss his next show.
The Classroom Music Lounge, Sports Bar, and Hotel is located on Soi 13/4 between Beach Road and 2nd Road. The hotel front desk is open 24 hours a day, 7 days a week. A great sporting event, good friends, attractive women, and a room to crash in. Life doesn't get much better.
Please follow and like us: