If I could be the one to find Aladdin's lamp, and release a genie to grant me 3 wishes. You can bet your last dollar one of my wishes would be, a woman that can give the best blow job in the world, just for me. I would certainly add conditions to my wish, like she had to be beautiful, available 24 hours a day and 365 days a year for the rest of my life, that would be the ultimate 'Happy Ending' for me.
When you live in a city that's just full of sensual seduction like Pattaya, do you dare ask the question where can you get the best blow job in this town? I think that is a fair question and it deserves an honest answer. I would like to preface this discussion with one very important fact. A woman that has chosen to focus on that one particular aspect of sexual foreplay for her livelihood must have skills that will make your toes stay curled for days and days. In Pattaya there are locations that are dedicated to providing an oral service and they all guarantee satisfaction.
The best blow job is a ranking from & for you only
The Venue that gets two thumbs up from me and all ten toes curled is The Devil's Den. Oral satisfaction from 2 sexy and very attractive Thai girls is part of the full service at The Devil's Den. That picture just won't leave your mind, ever! The only draw back here is that a session at the Devil's Den is 90 minutes long, and maybe you weren't planning on using that much time or spending that much money to receive a dose of oral satisfaction.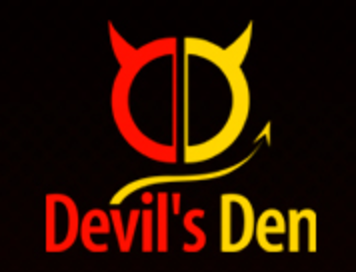 There is an alternative for a quick fix at an affordable price. Pattaya has institutions known as pump stations. If you need a quick oil change, these places can be the answer for you. As I said in the beginning of this piece, women that have chosen to make a daily living from providing this service have a skill set and a level of artistry that keeps them employed. In other words the girls that work at these places know how to get the job done!  While on your quest to find The best blow job, here are some more great places to look.
The Bliss Lounge is the next destination on my list to offer affordable and quick oral gratification. I have to mention now that these women may not be the best looking, don't expect to find women that resemble Halle Berry, Amber Valletta, or Eva Mendes, to offer you this service for 800 baht all in. But if you close your eyes and imagine, it could be any one of the above. The girls move around so what's hot this month may be dead the next so I'll give you the names and locations and you can visit them all at your leisure.
The Bliss Lounge – Located on the corner of Soi Bonkoch and 3rd Road nice decor and friendly Hostesses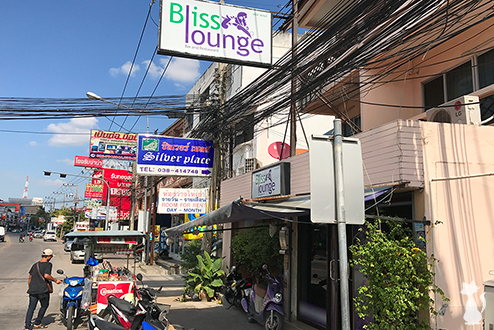 The Pump Station, One of the 1st to innovate this type of establishment in Pattaya. They've been around for more than a decade. Located on Soi 13/2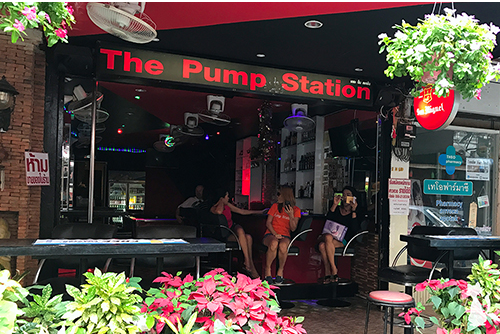 The girls here are not the most attractive, but they get the job done.
Kittens Bar – Also located on Soi 13/2 Better looking Ladies here and the Bar is new, nice & clean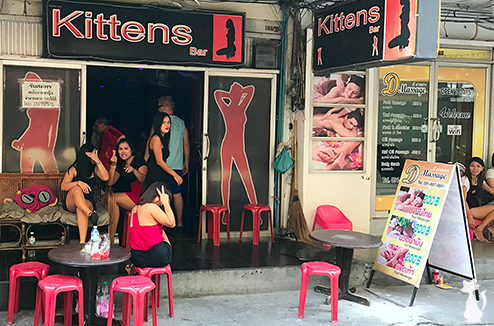 The Telephone Bar – Located on Soi Batman, what I liked about this place was I felt Like Maxwell Smart from the movie Get Smart when I walked into a telephone booth and disappeared behind behind another door. Dark and sleazy inside the girls are low on the scale of beauty, but professionals at their work.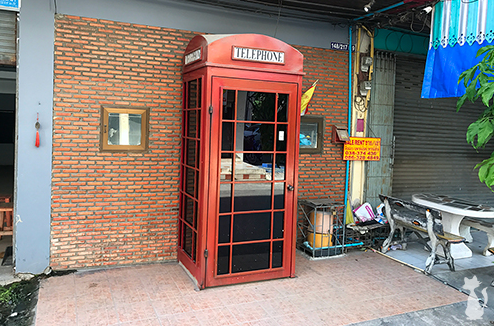 Excite Club – on Soi Chaloem Phrakiat 23 adjacent to Soi Lengkee going towards Pattaya Klang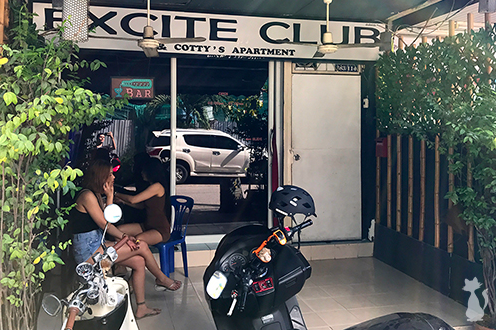 La Poste Gentlemen's Club – Located on Soi Lengkee opposite The Retox Bar just off Third Road Pattaya
And then we have Soi 6,
Soi 6 is full of bars where you might find the best blow job for you. In recent weeks the talent level has gone up and I've spotted some very attractive women up for the task of seeing you satisfied for a reasonable rate of exchange. So stroll through there at sunset and take your pick. Because of new government restrictions, many bars on Soi 6 do not open until 6pm.
The best blow job in Pattaya is sure to be found through trial and error.  You can also look at my list of Gentlemen's Clubs.
Please follow and like us: