Aroi Pub and Resto is a meat lovers delight. The way the owner keeps the place stocked with fine meats from all over the world, is a dream come true for my pallet. They season everything just right for me and when the plate arrives I don't need to add anything, it's always just right. Aroi is located on Soi 89, about 200 meters past the railroad tracks from the service road parallel to Sukhumvit.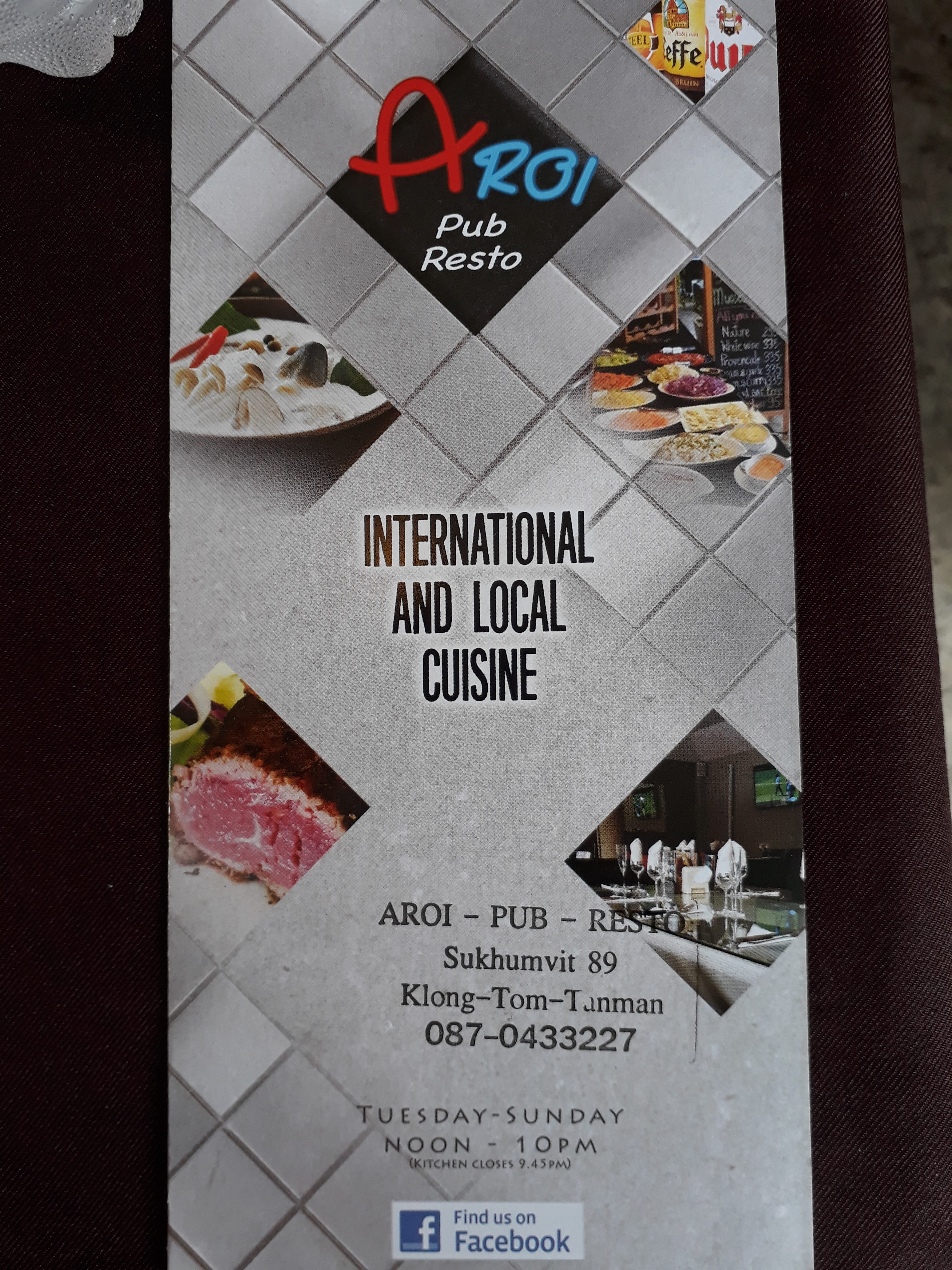 They have everything to make dining there with your family and loved ones a memorable occasion. A play area for the children with a friendly white parrot, will keep the little ones busy while they work off that sugar from one of Aroi's phenomenal desserts.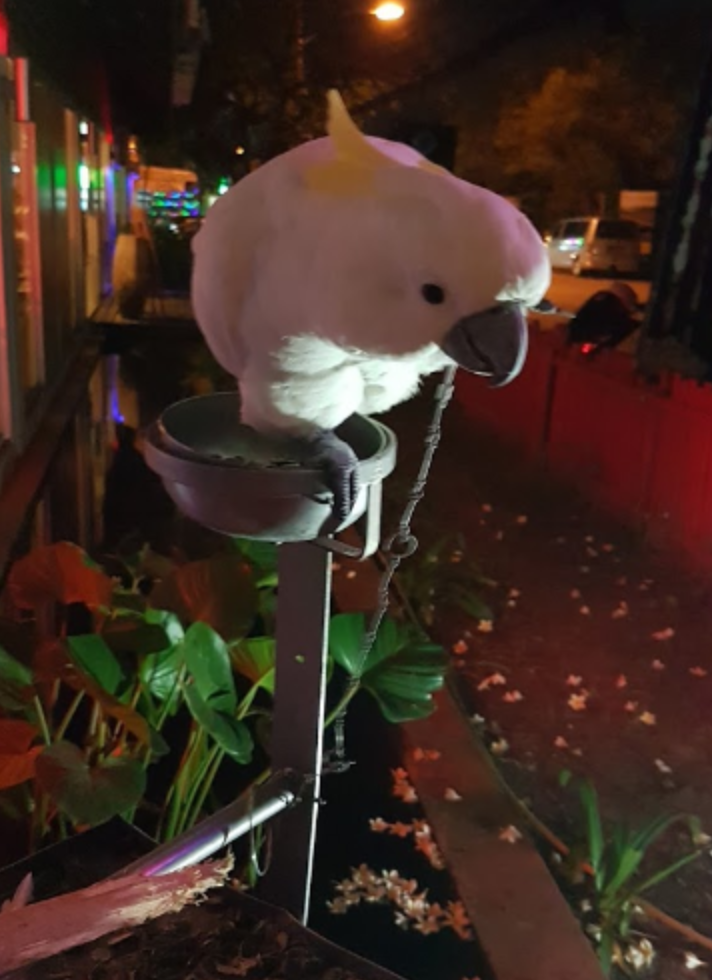 My favorite is the Sunday Carvery brunch. A savory leg of lamb is always part of this menu, along with roasted chicken that just tastes so so good. Spare ribs and a surprise meat of the week are part of this weekly feast. Tasty salads and a flavorful wine list are another part of this outstanding serving of flavors. This wonderful presentation of food starts at noon every Sunday. While you're in Pattaya, Aroi Pub and Resto is a place you need to familiarize your taste buds to.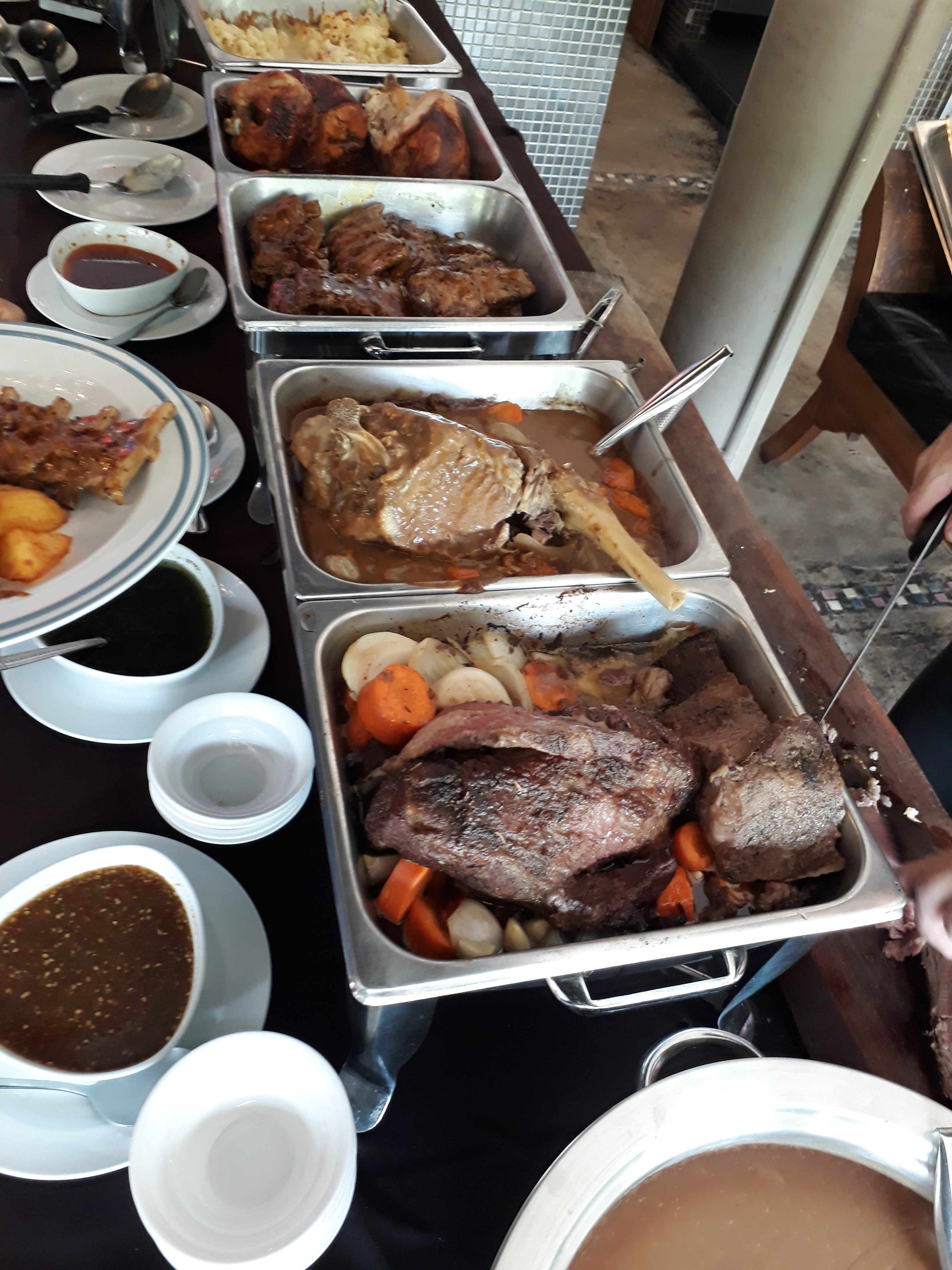 During the week Aroi Pub and Resto is open Tuesday to Sunday at noon and closes when the patrons can't handle any more exquisite food and drink. The daily menu features delicious items as well, a three course lunch menu for 195 Baht, the croquet-monsieur appetizer will be a favorite for ham and cheese sandwich lovers.
Just because I've been complimenting their meat dishes doesn't mean Aroi doesn't do a great job with fish. There are many reports of an excellent sole special that's a must have when available. All of these scrumptious meals with added Belgium flavors and styles. The Restaurant is adorned with a 7 tiered chandelier created with beer mugs. I get thirsty as soon as I look at it.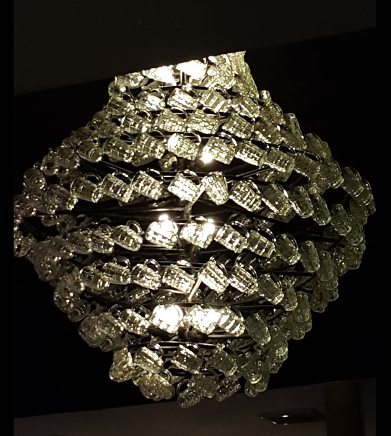 I give Aroi Pub and Resto a Five Star rating, There is no other place in Pattaya where you will eat more authentic Belgian cuisine. Aroi's signature dishes are The Belgian Beef Stew, and the Waterzooi Chicken Stew, chicken layered with vegetables, poached in wine and broth, and then thickened with egg yolks and cream. That's finger licking good and some more!!!
Aroi Pub and Resto
Telephone +66 (0)8 7 043 3227. Party bookings accepted and catering service is available.
Please follow and like us: